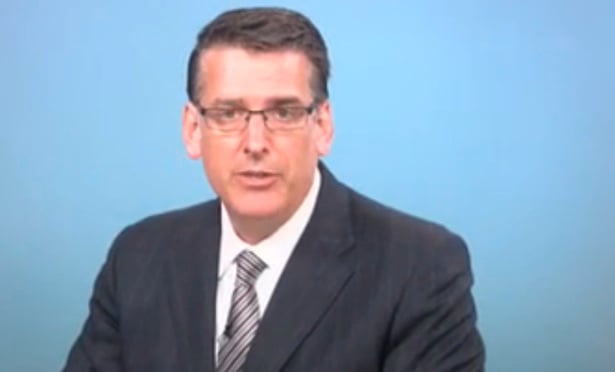 CALABASAS, CA—It's the positive trends in the US economy and demographics that are underpinning multifamily's continuing run of success, experts said during a one-hour webinar presented by Marcus & Millichap. Take demographics, and specifically age-cohort demographics: There are currently 80 million Millennials in the US, and more than two-thirds of them prefer to rent.
Eighty million is also roughly the equivalent of the entire population of Germany. "It's like having a whole country of renters right there in the sweet spot," said John Chang, first VP, research services.
One of four webcasts on property sectors that commercial real estate investors should follow in 2016, the discussion followed the release earlier this month of MMI's US Multifamily Investment Forecast report. The report predicted that the apartment sector would see its seventh consecutive year of rent growth; Chang and his MMI colleagues John Sebree and Richard Katzenstein provided color on the factors underpinning that growth.
One of those is steady employment gains. Although the national job numbers "bounce around every month," Chang noted that on a quarterly basis they've been consistent. The pace of employment growth is projected to taper somewhat this year, "but should still be pretty strong."
Morever, that employment growth is now broader-based. "Even the worst markets are adding jobs," Chang said, a scenario that's helping to fuel investment demand outside the core.
It's also helping to maintain the sector's fundamentals. Nationally, vacancies are expected to remain in the low-4% range this year. And with the trend toward renting rather than ownership, there's "an enormous capacity for construction" in multifamily, said Katzenstein, VP/national director, Marcus & Millichap Capital Corp.
Not that it's uniformly smooth sailing, the panelists pointed out. Demand for class A is beginning to soften, on both the for-rent and for-sale sides. "There are only so many $10-million apartments they can sell in New York," Katzenstein said. In contrast, vacancies for class B and C product are hovering in the low-2% range, although new product for renters in that price range is less plentiful.
Chang, Katzenstein and Sebree, VP and national director of MMI's National Multi Housing Group and leader of the webcast discussion, also discussed the investment sales climate and the current lending environment in the apartment sector. To view the multifamily webcast, now available on-demand for free, click here. For all coverage of GlobeSt.com Thought Leader Marcus & Millichap, click here.