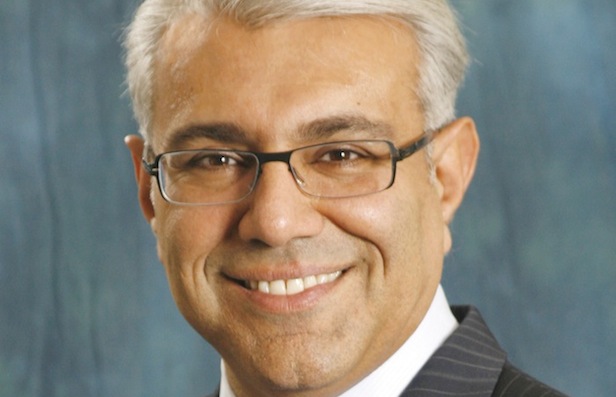 CALABASAS, CA—Marcus & Millichap Inc. on Thursday afternoon posted record full-year results for 2015, along with double-digit year-over-year gains in the fourth quarter. Separately, the company announced on Thursday that Mitchell LaBar would rejoin the company as EVP and COO.
For the year that ended Dec. 31, MMI recorded total revenues of $689.1 million, up 20.4% from $572.2 million in 2014. Net income during the period rose from $49.5 million in '14 to $66.4 million last year, while adjusted EBITDA rose 33.7% to $124.1 million. Q4's Y-O-Y percentage increases were comparable: revenues, up 17.8% to $203.2 million; net income, up 21.4% to $19.9 million; adjusted EBITDA, up 18.8% to $35.3 million.
"Marcus & Millichap completed a record year in revenue, earnings, sales and dollar volume in 2015 thanks to the effectiveness of our brokerage platform and the hard work and client dedication of our team," says president and CEO John Kerin. He adds that brokerage commissions in the firm's $1-million to $10-million private client market segment grew 25.1%, "demonstrating the strength of our core business at a time of heightened macroeconomic concerns."
Adds senior EVP Hessam Nadji, "Healthy real estate fundamentals in the US, low interest rates and competitive yields should continue to attract capital, resulting in an active investment sales market. While the pace of growth in market sales has slowed, Marcus & Millichap remains poised to continue to grow market share." Nadji is slated to succeed the retiring Kerin as president and CEO at the end of this month.
March 31 will also be the day that LaBar rejoins MMI. He originally joined the firm in 1984 as an agent in the Newport Beach, CA office, eventually becoming a Southern California division manager and then being chosen to expand MMI's Northeast presence. LaBar left in 2008 to become a private investor.
"Mitch is uniquely qualified for this critical role, helping us execute our strategic initiatives and the evolution of the firm into our next phase of growth," says Nadji. "He has a diverse, 25-year history with the firm as an agent, regional manager, division manager and former partner of Marcus & Millichap before its IPO" in the fall of 2013.