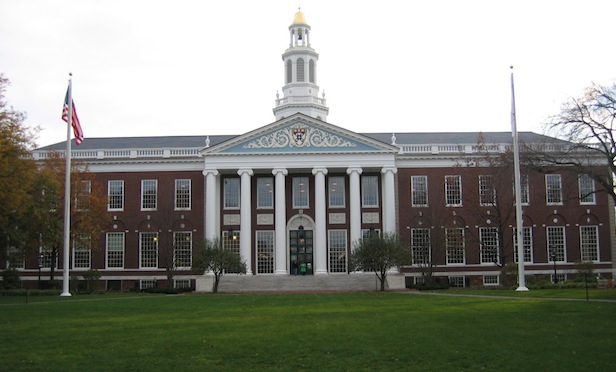 CAMBRIDGE, MA—Harvard University's annual study of rental housing was on the industry's radar again this past week, as Lloyd Jones Capital CEO Chris Finlay sent out an open letter via email, summarizing his impressions of the study. Originally published this past December, the study from Harvard's Joint Center for Housing Studies notes that renter households now number nearly 43 million out of 116 million US households.
"Renters now represent 37% of all households, the highest number since the mid-1960s," Finlay writes. "That's a lot of renters, and they need decent housing."
Whether the supply of decent housing will be there to meet the demand is another matter. "Rising demand has put upward pressure on rents and reduced vacancies; meanwhile, new additions to the rental market have primarily added units with above-median rents," according to the Harvard study. "While the supply of rental housing has increased, primarily through conversion of formerly owner-occupied units and, to a lesser extent, new construction, rental demand has increased even faster."
In testimony before the House Committee on Financial Services Housing and Insurance Subcommittee, Clyde Holland, chairman and CEO of Holland Partner Group, outlined some reasons for what he called the growing affordability problem in rental housing. "First, while the cost to develop and operate rental housing increases every year, the median renter household income today is virtually unchanged since 1981, on an inflation-adjusted basis," said Holland, testifying on behalf of the National Multifamily Housing Council and the National Apartment Association.
Secondly, Holland pointed to the gap between the supply of rental apartments and the demand. "Almost 75 million young adults are entering the housing market, primarily as renters. At the same time, Baby Boomers and empty nesters are trading single-family houses for rental apartments," he testified. "This combination of factors is forecast to lead to four million new renter households over the next decade."
Just to keep pace with the new demand, Holland told Congress, "Between 300,000 and 400,000 apartments must be constructed annually…Yet, on average, just 208,000 apartments were delivered in the four-year period from 2011 to 2015," although MPF Research reported last week that the 12-month tally for last year was slightly higher at 226,790 completed units.
And finally, Holland noted that the development of new apartment homes is exceptionally difficult, especially in those markets where apartment needs are strongest. "Even in communities that want and desperately need new multifamily development, there are numerous hurdles that must be overcome, including entitlement expenditures, zoning rules, environmental site assessments, impact fees, mandates like inclusionary zoning or rent control, labor expenses and building code requirements," he said.
Holland said that policymakers must recognize that addressing local workforce housing needs requires a partnership between government and the private sector. He proposed that local governments defer taxes and other fees for a set period of time, along with leveraging their tangible assets like buildings, raw land and entitled parcels.
In his open letter, Finlay offered further thoughts on addressing the supply-demand imbalance. He noted that the Low Income Housing Tax Credit program has added or preserved more than 2.2 million units since it began in 1986, although bureaucracy has inflated the costs of development to the point where they can exceed those of market rate properties.
"There are a lot of programs for the very poor," wrote Finlay. "But what about the American workforce that also struggles to find affordable housing? These households don't have all the assistance that is available to the very low-income households. If you took all the money poured into various programs, including LIHTC, and applied it directly to vouchers, I suspect households would be moving out of bad neighborhoods and into safer communities."