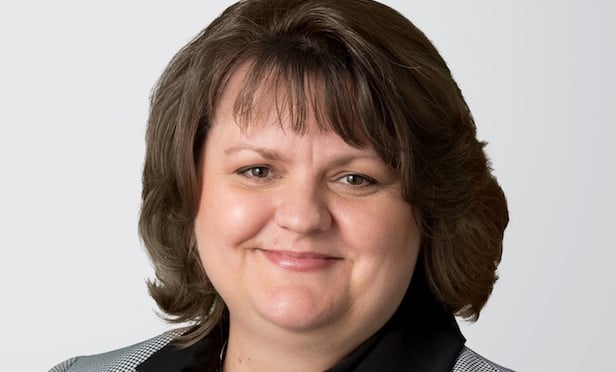 BOSTON—Attracting and retaining young talent goes to the core of every business that relies on creativity, innovation and new technology development. Determining what the new generation of talent wants, what will make the workplace more attractive to them and creating a workplace that does not look or feel like a traditional office space is an increasing focus of many companies which strive to recruit and retain Millennials.
While a lot of effort goes into developing modern concepts for the workplace, often times such concepts are created in a vacuum without being tied to negotiations of a lease for the space which is meant to house such workplace. Location of the space (accessibility to public transportation, proximity to restaurants, bars, clubs and other amenities) is viewed as a top priority in space selection. Securing such space at all cost becomes the primary focus only to be followed by inevitable disappointment that the vision for the space is not supported by the lease document, or the landlord's obligations thereunder or the right and responsibilities of other tenants in the building.
To accomplish the ultimate goal of creating an environment that will be attractive to young talent in this highly competitive market, consider including the following aspects of the deal early in your business discussions with landlords—preferably at the letter of intent stage.
Pets in the Workplace
Provisions prohibiting tenants from bringing animals (other than service animals) to the premises are boilerplate in most commercial leases. Such boilerplate if overlooked during letter of intent and lease negotiations becomes an impediment to the tenant's desire to allow its employees to bring pets to work as a way to reduce stress, create a home-like environment and achieve the ultimate goal of fostering creativity.
It is not surprising that requests to allow pets in the workplace are usually faced with vigorous resistance from landlords. Common allergies, barking, biting, and soiling of common areas are just a few of the reasons for a landlord's refusal to accommodate such requests. In some jurisdictions a kennel license may be required if the number of dogs and the time they spend in the building exceed a certain threshold.
Therefore, the focus of these "dog" provisions is on number, size, vaccination, licensing and control of such animals. Unless negotiated in advance, such provisions are not achievable in many instances, taking away one of the important employee incentives.
Unorthodox Buildouts
The Millennial generation has never known a day without internet or cellphone. This is not the generation that can be confined within the four office walls.
As a result, office concepts for this generation more resemble a movie set than a traditional office. Game rooms, full kitchens with onsite cooking, sleeping and rest areas, on-site gyms, open collaboration spaces combined with isolated tight nooks, and bright neon wall colors are just a few examples of the new generation's office environment. The goal of such build-outs is to encourage employees to spend more time in collaboration and less time at their desks.
These office design requirements present challenges for architects, facility managers, employers and landlords. Landlord concerns focus on what this layout will do to the structural integrity of the building, how it will impact other tenants, who will pay for such work (which can be very expensive) and ultimately what level of restoration will be required after this tenant leaves the building. If the landlord concludes that these customized fit-outs are of no reusable value to a successor tenant, the landlord will want such improvements removed as part of the tenant's surrender obligation.
Schematic designs of the space and detailed descriptions of the work should be part of the letter of intent and preferably pre-approved by the landlord before the lease is signed. Swaying the landlord's decision towards what the tenant wants at the lease negotiation stage or after the lease is signed will be difficult, if not impossible.
Socializing in Common Areas
Storytelling, caroling, costumed parades, loud speakers and musical performances – does this sound like an office you work in? Probably not. Similarly, this is likely not what the landlord meant when it agreed to let the tenant use common areas of the building. Do these activities constitute a "nuisance" generally prohibited in commercial leases? The answer to that question is usually fact-driven.
Not many landlords think to prohibit public assembly in common areas. When tenants allow such activities and another tenant in the building complains, the landlord will most certainly start looking for ways to balance the competing demands of its tenants, usually by creating new building rules and regulations, which most leases allow landlords to do. Thinking about this in advance will serve both parties in the end. After all, no one looks to have a contentious relationship with their landlord for the duration of their multi-year lease term.
Nadya Makenko is a lawyer in Holland & Knight's Boston office, who routinely drafts and negotiates office, retail, industrial and other leases on behalf of landlords and tenants nationally. She may be contacted at nadya.makenko@hklaw.com. The views expressed here are the author's own.