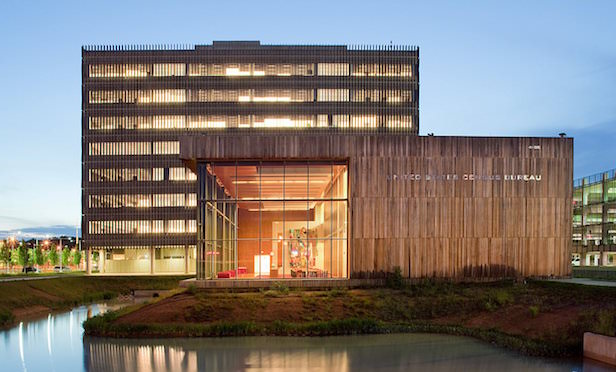 WASHINGTON, DC—The multifamily sector's volatility in terms of construction starts continued in May, with the federal government on Friday reporting a 1.2% decline in new apartment construction for the month. That followed a jump of 11.9% in April.
Overall, new residential construction nationwide saw a decline of 0.3% from the previous month, with new starts reaching a seasonally adjusted annual pace of 1,164,000, a 9.5% increase from the year-ago period. For single-family housing, the figure was up 0.3% to an annualized 764,000, while starts in properties of five units or more reached 396,000, according to data from the Census Bureau and the Department of Housing and Urban Development.
The monthly results for building permits varied more widely between the single-family and multifamily segments. Single-family permitting fell by 2% to an annualized 726,000, while the multifamily category rose to 381,000, an increase of 5.9%.
Looking at a three-month time horizon, Kristin Reynolds, US economist with IHS Global Insight, notes that "this measure has been zigzagging with small positives and negatives for the past several months. The trend in single-family starts retreated 3.4% in May, while multifamily starts gained 2.8%. Compared to a year earlier, the three-month trend in single-family starts is 10.2% higher, while multifamily is up by 1.2%."
In terms of prospects for the near-term future, the National Association of Home Builders said Thursday that its NAHB/Wells Fargo Housing Market Index of builder confidence rose two points in June to a level of 60, after holding steady for four months. "Rising home sales, an improving economy and the fact that the HMI gauge measuring future sales expectations is running at an eight-month high are all positive factors indicating that the housing market should continue to move forward in the second half of 2016," says Robert Dietz, NAHB's chief economist.
All three components of the HMI posted gains in June, NAHB said Thursday. The component gauging current sales conditions rose one point to 64, the index charting sales expectations in the next six months increased five points to 70 and the component measuring buyer traffic climbed three points to 47. Any score above 50 indicates that more builders see conditions improving than worsening.