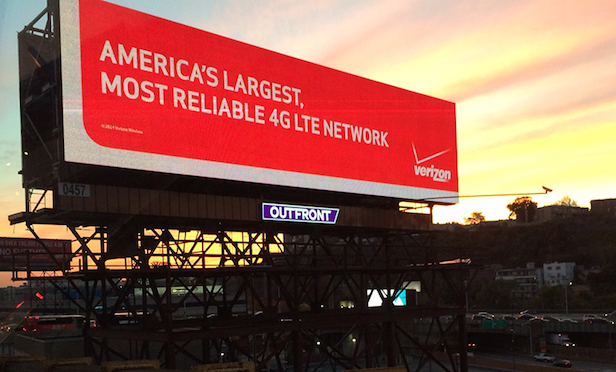 NEW YORK CITY—They may lack the name recognition enjoyed by Ventas Inc. in the healthcare sector or General Growth Properties in retail. But among equity REITs, the specialty category represents one of the best-performing sectors. Trepp Inc. notes that REITs in this category have posted a 31.44% total return year to date, and a 5.45% dividend yield, the latter representing the strongest among equity REITs.
Another term for specialty REITs might be "miscellaneous REITs." Under that general heading are real estate trusts that own farmland, outdoor advertising displays, casinos, document storage facilities and prisons. Although NAREIT does not group data center REITs as part of the "specialty" category, they're specialized enough that nobody would lump them in with the major food groups such as office and multifamily—and through June 30 they led equity REITs in total returns at 37.82%.
"Specialty REITs benefit more from factors that affect specific businesses than from traditional supply and demand fundamentals of the real estate market," writes Susan Persin, director of research at Trepp. "The growing economy and population are fueling demand for everything from entertainment to prisons. Within the specialty REIT sector, some businesses are performing better than others. But on the whole, specialty REITs are posting hefty dividend yields and most have reported robust price appreciation this year."
Take Iron Mountain, for example. The Boston-based information storage provider converted to a REIT in mid-2014, and today IRM is the largest specialty REIT with a market capitalization of $9.7 billion, representing 27% of the sector's total market cap. Its stock pricing has appreciated 50% year to date, and its first-quarter funds from operations came in ahead of analysts' projections.
Persin notes that IRM's strong performance this year is responsible for much of the sector's growth. Last month, for instance, it landed the assignment from NEC Corp. of North America to provide data storage for its SAP HANA private cloud and operations service. "A number of factors are driving growth, including international expansion and diversification into data centers," Persin writes.
Another solid performer within the specialty realm is REITs that own gaming and entertainment properties. Kansas City, MO-based EPR Properties (formerly known as Entertainment Properties Trust), for example, saw its Q1 per-share FFO more than double year-over-year on an unadjusted basis and grow 15% on an adjusted basis. Its stock price is up nearly 40% YTD.
"With a healthy economy, people are spending more on entertainment, and June's job report reflected 27,200 new jobs in arts, entertainment and recreation," according to Persin. Gaming and Leisure Properties Inc. and MGM Growth Resorts, both spun off from their parent organizations in Opco/Propco scenarios, could have some company among casino REITs if plans by Caesars Entertainment and Boyd Gaming reach fruition.
Two sectors within the specialty REIT category have been strong performers YTD in spite of regulatory concerns. Billboard REITs Lamar Advertising and Outfront Media are up 10% to 12% so far this year, writes Persin, and both beat Q1 earnings estimates. On the other hands, she notes, "Regulations that limit new billboards make existing signs more valuable, but stricter industry regulation and the movement to ban outdoor advertising are concerns."
Similarly, Persin notes that prison REIT stock prices have been up more than 20% YTD, "in spite of worries that sentencing reform and immigration could affect Corrections Corporation of America and GEO Group. Because their primary tenants are usually federal or state governments, these REITs are at the mercy of budget cycles and politics." On the other hand, she notes that stateand federal governments have high credit quality, and long-term projections point to an expanding prison population in spite of reforms.