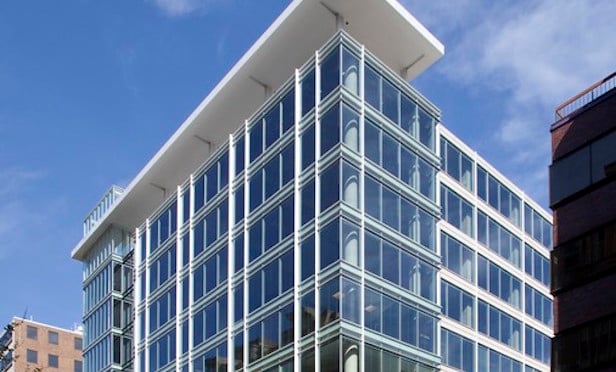 WASHINGTON, DC—Commercial property prices benefited from renewed investor confidence in the second quarter, and pricing growth for Q2 reflects that, CoStar Group said Friday. Both of CoStar's composite Commercial Repeat Sale Indices were up as Q2 ended, following a Q1 that reflected a slowdown, with pricing seeing gains of nearly 2% across all four major property types in the most recent quarter.
The value-weighted US Composite Index, which is influenced by the sale of high-quality, larger assets, advanced by 3.3% from the previous quarter. Meanwhile, the equal-weighted US Composite Index, which includes the more numerous sales of smaller properties, rose 2.1% in Q2. All four US regional indices experienced strong growth in Q2, led by the West Composite Index, which advanced 0.6% past its previous cyclical high of nine years ago, becoming the second region to exceed the prior peak behind the Northeast Composite Index.
Although multifamily's Q2 pricing growth was a percentage point lower than that of office, industrial and retail—all of which came in at 1.9% compared to 1.8% for apartments—the sector continues to be the US growth leader, according to CoStar data. It increased 8.5% in the 12-month period that ended June 30 to post the strongest annual growth of the four major property indices.
CoStar's Multifamily Index has eclipsed its 2007 peak, ending Q2 22.1% higher. In particular, the Prime Multifamily Metros Index has vaulted 48.4% above '07 levels. Although an unprecedented pipeline of new supply is beginning to exert pressure on multifamily market fundamentals nationally, vacancy rates remained relatively tight at an average of 4.1% as Q2 ended, says CoStar.
Across the board, though, the Prime Markets Indices within each property sector—led by the large, core, coastal metro areas—generally have increased more rapidly than the national property type indices. CoStar says this provides further evidence that commercial property in core markets remained attractive to investors in Q2, even as overall investment volume has slowed from the record-setting pace set last year.
And slowed down it has: although price growth resumed in both composite indices during Q2, the rate of annual growth dropped into the single digits, compared to a double-digit pace maintained in each of the preceding two years. This suggests the pace of price growth may continue to plateau in 2016 as the current cycle advances.
As price growth has tapered, so has sales volume. The first six months of this year saw investment sales volume of $57.7 billion, down 5.4% compared to the year-ago period. That being said, CoStar says, "Favorable market conditions and deteriorating international economic conditions appear to provide the motivation for continuing elevated liquidity in the US real estate markets."
Reflecting a period of moderating growth, the National Council of Real Estate Investment Fiduciaries said Friday that the latest results of its NCREIF Fund Index – Open‐end Diversified Core Equity showed a marginal decline from Q1. Total NFI‐ODCE returns gross of fees were 2.13% for Q2, compared to 2.18% last quarter. However, NCREIF calls this "a marked deceleration" from the 3% or more returned for six consecutive quarters ending Q4 2015. The NFI‐ODCE consists of 24 funds, totaling $211.7 billion of gross real estate assets and $169.3 billion of net real estate assets.
Steady gains in the US economy have resulted in net positives for the multifamily sector—will this wave continue for the foreseeable future? What's driving development and capital flows? Join us at RealShare Apartments on October 19 & 20 for impactful information from the leaders in the National multifamily space. Learn more.