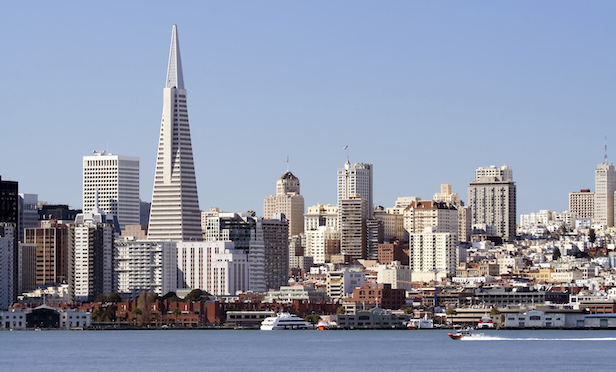 SANTA BARBARA, CA—Even as rent growth continues to slow, multifamily market fundamentals in most metro areas will remains positive, Yardi Matrix said Monday. The firm's new report, Can the Good Times Keep Rolling?, provides a mainly affirmative answer to that question, albeit with some caveats. Aside from the tapering rent growth, "transaction yields have likely bottomed and oversupply is going to negatively impact some locales," in particular when it comes to occupancy rates, according to the Yardi Matrix report.
Looking ahead to the changing of the guard in Washington, DC, Yardi Matrix notes that the new administration and Congress "are expected to inject some stimulus into the economy in the form of tax cuts, infrastructure spending and reduction of regulations on business. That brings with it prospects for an improvement upon the moderate growth" the US economy has seen in the past several years. That being said, there are potential headwinds in the form of "the possibility of tariffs or focus on unproductive policies such as deportation."
Following the "frothy" levels of rent growth seen two years, the pace of increases should continue to moderate. That effect will be especially announced in metro areas that experienced "unsustainable double-digit increases," notably San Francisco and Denver, as well as in those where supply, affordability issues or weakening employment growth will put pressure on rent gains, the report states. Even so, Yardi Matrix anticipates national rent increases to be just under 4% this year, a pace that exceeds the historical trend of 2.3% and a sign of an overall healthy market.
On the supply issue in particular, Yardi Matrix notes that 2017 is expected to be another strong year for supply, with 320,000 units scheduled to come on line during the year, up 5.3% from 2016. One-eighth of those new units will be delivered in Dallas and Houston alone, while other metro areas with full delivery pipelines include Washington; DC; Seattle; Denver; and Atlanta.
"The pipeline could begin to diminish slightly in future years, as construction financing becomes harder to find due to higher capital charges and regulator pressure on banks to be less aggressive," according to the report. It also notes that the impact of new supply will vary by metro area. Meanwhile, though, "demand for multifamily is poised to remain robust for years."
Yardi Matrix also suggests that "cracks may start to appear" in what has generally been a favorable capital markets environment for the apartment sector. "Multifamily is still generally viewed as a safe investment with good prospects, but some investors are beginning to hold back due to concerns about interest rate increases when acquisition yields are at historical lows," according to the Yardi Matrix report. "The debt markets remain stable, although GSE reform is looming in the background."
Several economic factors have resulted in net positives for the multifamily sector and prices in core markets are at an all-time high. But just how long can the market continue on this trajectory? Join us at RealShare Apartments East on Feb. 28 and March 1 for insights on succeeding in the right markets as well as navigating and finding opportunities in the more challenging ones. Learn more.