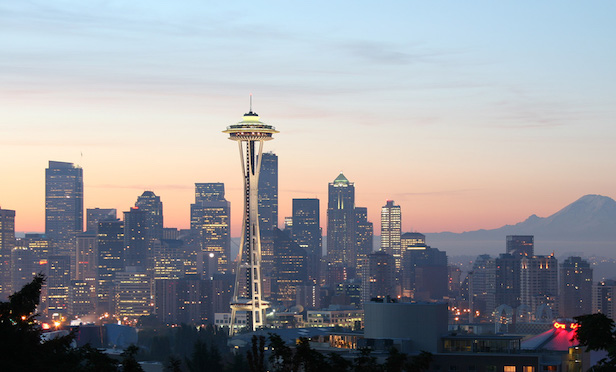 SANTA BARBARA, CA—Apartment market fundamentals got the year off to a strong start, with average US monthly rents seeing an increase in January after flattening at the end of 2016. Yardi Matrix's latest monthly survey shows that rents rose by an average of $5 to $1,315 per month in January, following four consecutive months of declines.
Year over year, rents were up 4.6% across the 124 markets surveyed by Yardi Matrix. Although that represents a 30-basis point increase in annual gains from December, it's 240 bps below the year-ago level for Y-O-Y increases.
"The surprisingly robust start to the year demonstrates the industry's ongoing positive fundamental drivers," according to Yardi Matrix report. These aren't expected to change significantly in 2017, "even if rents are likely to decelerate slightly due to the growth in supply" expected for many metro areas, the report states.
These positive drivers include the increase in the number of Millennials in the workforce, the growing propensity for older Americans to rent and the "healthy economy" that has produced steady improvement in employment and household formations. "All of these factors are multi-year trends that have more years to run, which has led to a great deal of optimism in the multifamily market, although concerns remain about the amount of supply being added in many metros."
Specifically, the year will see approximately 320,000 apartments coming on line, representing a cyclical high in deliveries. Metros expected to add a significant amount of supply to total stock include Nashville (5.7%), Seattle and Miami (5.5%), Denver (4.9%), Boston (4.3%), San Antonio and Dallas (3.7%), Austin (3.3%), Raleigh-Durham (3.1%) and Portland (3.0%). "Rent growth is likely to be strong this year in many of these markets, but the new supply will have an effect, particularly among higher-end Lifestyle assets, where the supply is concentrated," the report states.
With just a few exceptions, annual rent gains continue to be led by the usual suspects—i.e. high-population growth centers in the West and South. Among the 15 metro areas that beat the national average in the Matrix Monthly survey of top 30 markets, just one—Minneapolis—is located outside of those regions, and it's ranked 15th out of 15.
With Y-O-Y growth of 10.5%, Sacramento once again tops the rankings, followed by Seattle (8.4%), "where high demand has led to resiliency in rent growth despite a large amount of new supply," and the Inland Empire (7.6%). In common with Sacramento, the Inland Empire imposes high barriers to development and is underserved by new supply.
Conversely, the worst-performing metro areas in Yardi Matrix's survey—Houston (Y-O-Y rent growth of 0.7%), San Jose (0.9%) and San Antonio and San Francisco (each with 2.8%)—are situated in the same regions. Houston and San Jose are the only two metros below the long-term average of 2.7%.
Nationally, multifamily rents grew 0.1% on a trailing three-month basis in January, marking a 10-basis-point increase from December. The working-class Renter-by-Necessity segment grew by 0.1%, outperforming the higher-end Lifestyle segment, which was flat. "Roughly 20% of our reported markets experienced rent declines 
in RBN, compared to almost half of the markets for Lifestyle rents," the report states.
Several economic factors have resulted in net positives for the multifamily sector and prices in core markets are at an all-time high. But just how long can the market continue on this trajectory? Join us at RealShare Apartments East on Feb. 28 and March 1 for insights on succeeding in the right markets as well as navigating and finding opportunities in the more challenging ones. Learn more.