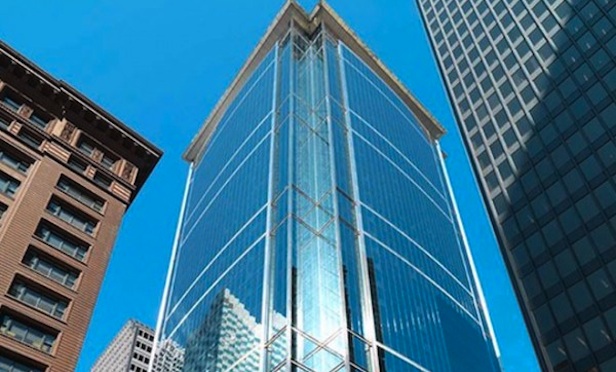 CHICAGO—Given the Federal Reserve's stated intention to increase the federal funds rate multiple times in 2017, it stands to reason that interest rates should top the list of commercial real estate executives' concerns for the second year in a row. In fact, law firm Seyfarth Shaw's second annual Real Estate Market Sentiment Survey found that 98% of respondents cite rising rates as their main worry, compared to 90% in 2016. Seventy-seven percent of respondents predict we'll see two or more increases this year.
Survey respondents were pretty evenly divided in terms of how much impact the industry could withstand from rate hikes. Thirty-three percent said the industry could tolerate an increase of 51 to 100 basis points before experiencing a material adverse effect, compared to 32% who said increases between 101 and 150 bps would represent the straw that broke the camel's back. Clearly, though, a minority of respondents (24% all told) believe the industry could shrug off increases of 151 bps or more.
Following interest rate increases, concerns about CRE supply/demand issues and US banking regulations rank second and third. Since the first survey was conducted early last year, there have been a tumultuous election and a changeover of administrations in Washington; accordingly, political changeover and tax policy come up next in the rankings. More than two-thirds of survey respondents anticipate the Trump administration having a positive effect on CRE.
Bumped out of the top five this year was the the industry's continued ability to refinance record levels of maturing CMBS loans. Eighty-six percent of respondents do think it's a concern, comparable to the 87% who said this in the '16 version of the survey, but only 2% would consider themselves "extremely concerned" about the issue.
Conversely, a sizable majority of survey respondents aren't worried about the possible impact of an act of domestic terrorism on their projects—83%, compared to 70% in the prior survey. Among the 17% who are concerned, most will consider their decision to buy, sell, capitalize and lend in response to such an incident.
Seyfarth Shaw surveyed industry executives in January. For a full copy of this year's survey, click here.