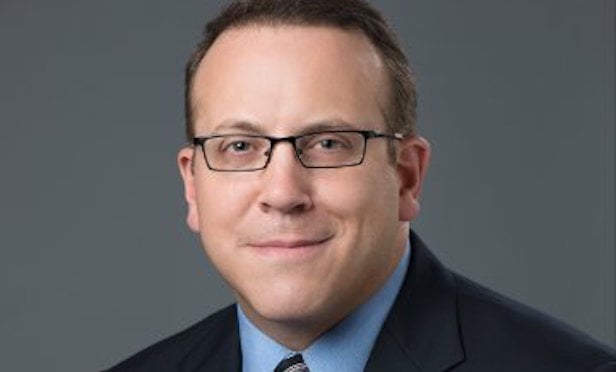 JERSEY CITY, NJ—Post-recession, apartment real estate has been the sector to watch as rents escalated and development was relatively controlled. Entering 2017, the industry buzz revolves around overdevelopment within certain markets and classes, and rents beginning to show declines. Nonetheless, interest in the US rental market is expected to continue to increase over the next few years.
Both trends are positive for potential tenants, thus making the home purchase less attractive. Combined with creeping interest rates and mounting debt, renting looks to become more prevalent as the "American Dream" of homeownership possibly becomes even more remote than ever for many.
While finances motivate rent versus buy decisions, convenience and quality-of-life considerations also factor into the mix. Regardless of where Americans live, and many live in the suburbs, the current trend is for close proximity to city-like services and amenities as well as the ability to walk to activities or take public transportation. According to the young professional segment of the 2017 Real Confidence Survey, 58.3% find walkability considerably more important to their living situation than locations that have greater access to public transportation. This is opposite of what senior executives predicted would be more vital to long-term property success.
Regardless of location, the C-suite commerical real estate executives polled in the 2017 Real Confidence Survey gave a score of 57.6 that this year would see a continued increase in apartment rental interest over home ownership, down 2.9% from 2016 results. These figures are based on a scale of 0 (no confidence) to 100 (absolute confidence). Despite a slight decline, this score suggests CRE executives still believe that the overall apartment sector has some fuel left in the tank. Based on these results, as an aggregate, the market is expected to remain stable.
Gone are the days following the Great Recession when rental demand was picking up while few new apartments were coming online — when rents saw robust increases that outpaced wage growth and inflation. Currently, demand remains strong and supply is catching up and even surpassing it in some markets, with double and triple the level of historical supply.
Ric Campo, Chairman & CEO of Camden, agrees: "Most markets are not overbuilt, [they're] just kind of sitting in balance." Even so, projections suggest flat rent rates in some areas and declines in others. While the overall rental market looks strong, one niche that is hurting is luxury rentals.
According to The Wall Street Journal, "Landlords of upscale properties across the U.S. are bracing for rough conditions in 2017 that will likely force them to slash rents and offer deep concessions." Over the last few years, there was a strong focus on building new high-level living to attract high-earning young professionals in big cities by offering numerous amenities in walkable locations with close proximity to public transportation. As a result, luxury apartment supply is now outpacing demand.
Despite recent economic progress—low unemployment and rising wages—many renters remain financially fragile. Many Millennials are saddled with student debt so cumbersome that they cannot afford an urban rental or a down payment for a home of their own. Recent US Census data shows people moving out of cities and into suburbs, possibly driven by these liabilities.
Even with this suburban migration, Millennials nonetheless expect the urban convenience, 24-7 living, and vibe that is absent in single-family neighborhoods. Millennials crave a community that's more easily provided in multifamily units: common work areas, inviting hotel-style lobbies suitable for gathering, coffee shops, convenience stores and fitness and recreation centers that foster camaraderie. This trend isn't specific to renting, but also buying. Zillow forecasts the "surban" style of denser, suburban home communities will be a trend to watch in 2017.
Mid-tier markets might be an option, as many have gone through a renaissance to compete with the larger, well-established markets by offering urban amenities in a smaller suburban city structure. According to Ed Fritsch, President and CEO of Highwoods Properties, "gateway markets will always be important to commerce, [but] people can get an urban experience without being in one of those six [prime markets]."
Also worth noting is the number of rental households on the upswing, having crept slightly higher than just one-third of U.S. households. In 2015, the latest year for which figures are available, the US Census Bureau estimated 45.9 million occupied renter households –4% higher than its most recent report two years earlier.
While home owning rates have dropped, Fed data shows home owning is still a sound investment. William Dudley, CEO of the Federal Reserve Bank of New York, explained why an increasing number of Americans seem to prefer renting. "The lessons of the household boom and bust may have been more traumatic," he said. "Some potential home owners… may have soured on home ownership altogether."
Assuming the American population continues to grow, so does the assumption for the number of rental households—which ultimately means multifamily builders could likely come out on top.
The Real Confidence Survey polls C-suite level Commercial Real Estate (CRE) executives on economic trends, demographics, consumer preferences, and the supply and demand of commercial real estate assets affected by those factors.
Chuck DiRocco is director, research, valuation & advisory at Altus Group. The views expressed here are the author's own.
Several economic factors have resulted in net positives for the multifamily sector and prices in core markets are at an all-time high. But just how long can the market continue on this trajectory? Join us at RealShare Apartments East on Feb. 28 and March 1 for insights on succeeding in the right markets as well as navigating and finding opportunities in the more challenging ones. Learn more.