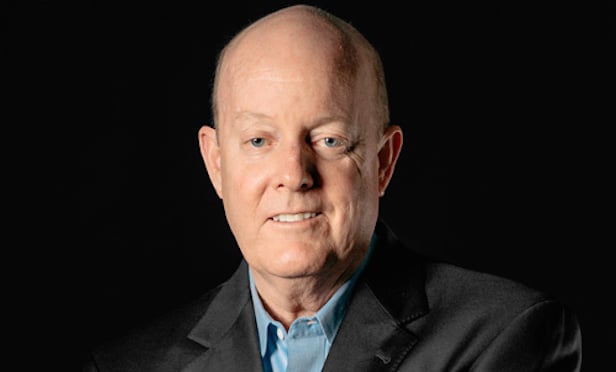 HAVANA—Cuba is now emerging from some 58 years of orthodox Communist control. With that comes the inevitable question of what role American business and entrepreneurship might play in its re-development. The largest and most strategically located island in the increasingly important Caribbean/Latin American basin, Cuba could emerge quickly as the biggest international greenfield opportunity since China.
Regardless of whether current economic reforms are more rhetoric than reality, Cuba endures, and presents an interesting conundrum for American real estate development. Overlook it and miss a once in a lifetime investment opportunity only 90 miles off US shores. But jump in without careful consideration and suffer from the disillusion beset by many before who came to Cuba with grand plans and left with little more than the shirts on their backs.
Accelerants unique to Cuba
There are ingrained accelerants inside Cuba that could quickly transform the country. Education is one. Cuba today is unique as a poor country with developed world social indicators. With universal literacy, Cubans prize formal education, as well as an inherent ability to improvise, be it in art, music, jazz and literature. In their daily lives, Cubans hold an uncanny ability to do, while doing without. They are masters of "upcycling," the act of reusing, repurposing and reimagining, or the ability to make something from nothing. Fashion crafted from discarded American T-shirts or purses sewn from the flip-tops of soda cans, Cubans share a mix of book and street smarts that can meet and overcome inevitable obstacles with MacGyver-like beguile.
And then, there is the ghost of Cuban infrastructure. Walk the streets of Havana and you realize that Cubans understood new urbanism decades before ULI educated us to it here in America. Havana is a uniquely walkable city, where residential mixes easily with retail and commercial, and nightclubs sit beside a burgeoning restaurant scene, even if buildings themselves sit in ruins. Even so, Cuba's isolation left an architectural mix of colonial, 19th century European and modernist architecture still standing, providing a roadmap for restoration, not unlike the colonial homes of Philadelphia's Old City, Boston's South End or Shanghai's Bund.
In this regard, Havana's fading infrastructure demands the same thoughtful renewal and preservation. But only if investors understand that the best course of action is, first and foremost, allowing Cuba to remain Cuban in its culture and vaunted arts and architecture. Resurrecting while playing to its heritage is the best prescription for partnership, and one that could skip the ravages of urban renewal and modern development to preserve the best of what is old on the road to making it new again.
Cuba's final accelerant is the people themselves. I can say without reservation that Cuban people love Americans and American culture. Sit down for coffee with Cubans and you quickly realize that our relationship transcends politics. We are uniquely connected not just through proximity, but also culture and often blood. Some 2 million Cuban Americans call the U.S. home. While disillusioned by the Cuban regime and the suffering they endured, they still are still fiercely connected to their heritage and family left back on the island. They have become an integral part of the American experience and lifeline for Cubans back home.
The Cuban people's fundamental understanding of America provides a passing lane for when and if change comes. At that time, the Cuban people will show themselves to be ready and nimble for change, making them partners that align even more closely with America than China or Eastern Europe, both places that evolved quickly once liberalized. And that's without palm trees, white sand beaches and a 45-minute flight time from Miami. Cuba can evolve similarly with its inherent accelerants.
Now for the bad news
For all its promise, the road to investment in Cuba is as rocky and pot holed as the one leading from the Havana airport to the Malecon. Americans are still prevented to transact business with the Cuban government. The banking system is archaic. Most forms of free enterprise are illegal or vastly restricted. The real estate market is tightly controlled.
As Miami-based attorney James Meyer, of Harper Meyer Perez Hagen O'Connor Albert & Dribin LLP and an expert in the Cuban market, explains, "Under Cuban law, only Cuban citizens can acquire and own property, and even then only under certain circumstances."
For instance, if after the Revolution, a Cuban resident owned a private home and remained in Cuba, they were allowed to keep the home and pass it to their descendants. But since 2011, Cuba has allowed owners of residential properties to sell to "qualified buyers," meaning either natural residents or the relatively few foreigners who are considered legal permanent residents.
Meyer notes another challenge in the current Cuban market: "Regardless of U.S. involvement, the vast majority of real estate ventures in Cuba are joint ventures with the Cuban government, or another Cuban partner owning the real estate portion of the venture assets."
Foreign companies are not yet able to own land in Cuba outright. Additionally, current US law prohibits Americans from investing in Cuban real estate without a specific license authorized by the Treasury Department Office of Foreign Assets Control. For example, in 2015, Marriott and Starwood had to obtain permission from the US government to operate Cuban government-owned hotels in Havana.
And then there's title and restitution. How would or could Cuban Americans be compensated for property confiscated by the Cuban government in the 1950s?
It all sounds insurmountable. Until you realize that Eastern Europe faced many of the same issues, and managed to find political, diplomatic and economic solutions. When reform came, problems were quickly overcome, primarily because it was in the best interests of all parties.
I have no doubt Cuba will ultimately progress similarly. Markets will open. Relations will improve. And real estate investment will be needed because it will be in the best interest of Cubans and investors alike.
The smart move now is for investors to start the incremental process of research and due diligence that accompanies all new greenfield speculation. American real estate investors would be wise to start visiting Cuba, meeting with America's diplomatic staff, building relationships with the fledgling Cuban entrepreneurial community and, more than anything, expect to give more than take in order to gain the confidence of the Cuban people.
One model to follow is the Innovadores Foundation, a US-based nonprofit focused on developing Cuba's burgeoning entrepreneurial community centered in Havana. With boots on the ground, Innovadores has been able to seed new enterprises with advice, guidance and American entrepreneurial know-how. The organization has won credibility by first giving and taking nothing. The process has allowed them to help a Cuban-based video game producer raise money on Indiegogo, and expose young Cubans to new technology through an intern program that allows bright enterprising young Cubans to intern each summer in Manhattan. Innovadores assists American business leaders eager to learn more and gain on-the-ground insights in the changing Cuban economic landscape.
While the obstacles remain significant, change is coming to Cuba. With its unique strategic position and proximity, both geographically and culturally, to the US, it offers one of the biggest investment opportunities in our hemisphere. Accelerants are in place that could rapidly transform the island nation. Now is the time to learn more, proceed with caution and position yourself as a favored partner for when and if the Cuban economy reforms and takes off.
John Caulfield is the former Senior US Diplomat in Peru, Venezuela, and most recently the Chief of the US Interests Section in Havana, Cuba from 2011-2014. He is cofounder and diplomatic advisor of the Innovadores Foundation. The views expressed here are the author's own.