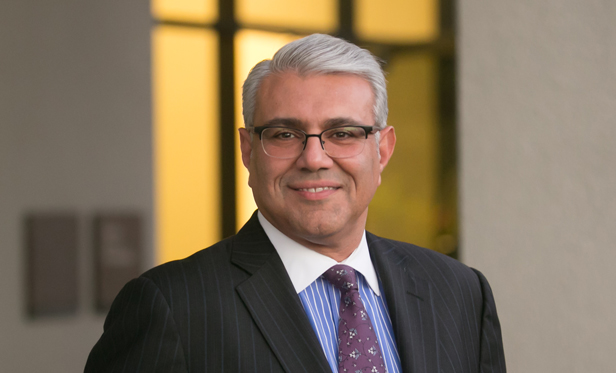 CALABASAS, CA—The homeownership rate continues to decline and younger households continue to favor renting. Those are the top-line conclusions of a new Research Brief from Marcus & Millichap; however, the firm also suggests that more single-family homes would be selling if more of them were available.
"Low inventory is restraining sales of existing single-family homes, which rose in January by just 3.7% from last year," according to Marcus & Millichap. "Despite an uptick in listings, the supply of available homes for sale held firm at a record-low 3.6 months."
Meanwhile, "healthy demand" boosted the median price of a single-family home to $230,400, an increase of 7.3% year over year. "Increased inventory could help alleviate some pressure, boosting sales activity and moderating home price appreciation," the report states.
That additional inventory is coming, albeit at a moderate pace. Marcus & Millichap notes that single-family permits were up 11.1% Y-O-Y in January, while single-family construction starts were up 6.2% from the year-ago period.
Homebuilders are also seeking to accommodate the need for starter homes, as reflected in a marginal Y-O-Y decrease in the size of a newly constructed house. "Increased starter-home deliveries would bring relief to the market, but high development costs prevent projects from moving forward," according to Marcus & Millichap.
Partly as a consequence of the limited inventory of single-family homes, and the obstacles to increasing the size of that inventory, 2016 represented the 12th consecutive 12-month period of homeownership declines, with the year ending at 63.7%, a 550-basis point drop from its peak. Among the prime renter cohort of adults under age 35, the peak-to-trough decline in homeownership has been even greater: 860 bps from a 2004 high of 43.1% to the current level of 34.7%.
Marcus & Millichap notes that thanks to young households' increasing preference for renting, the net absorption of 294,100 units nationwide last year was the fourth highest on record. Will demand continue to keep pace? It's a question posed by many, according to the recent Multifamily Viewpoint from Integra Realty Resources.
"With 83 million in the generation, some will remain urban-oriented; others will find the suburbs attractive," according to IRR. "Some will be life-long renters; others will move into ownership. Debating—or rather, guessing—what Millennials will do is fun, but not really enlightening."
The real issue, IRR says, is how overall population trends will drive housing demand. "Here's the shorthand answer. The age cohort 18 – 44 years will expand from roughly 116 million to about 128 million by 2040. Virtually every one of those additional 12 million residents will, at one point or another, be a renter."
In the near term, there are questions—becoming more pronounced on a market-level basis—about whether the influx of new apartment supply will outpace growth in demand. Although Marcus & Millichap notes that strong absorption of the nearly 290,000 units added last year pushed vacancy down 20 bps to a nationwide average of 3.9%, Ten-X is predicting vacancies as high as 5.6% in 2017 as more apartments come on line.
"Supply additions will peak this year," says Marcus & Millichap. "Multifamily permitting issuance and starts, however, are slowing, as development lending tightens, suggesting building will taper in 2018."