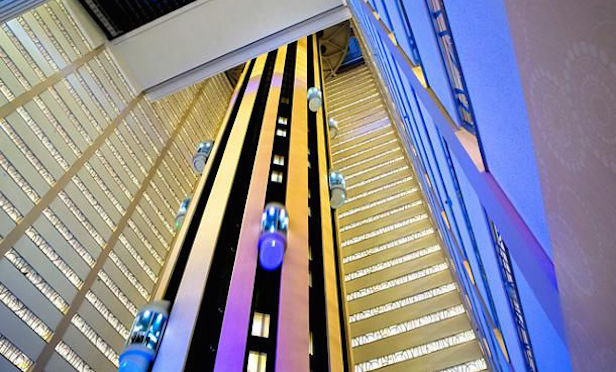 NEW YORK CITY—Notwithstanding the headwinds facing the sector, Kroll Bond Rating Agency cites "larger global demographic trends" working in favor of the hotel industry. "The growing middle class and number of millennials that have an appetite for travel and new experiences… should translate into increased visitation and room night demand for the foreseeable future," write KBRA analysts who covered the 2017 NYU International Hospitality Industry Investment Conference, held earlier this week in New York City.
In a report summing up the two-day conference, KBRA director Laura Wolinsky and managing director Anna Hertzman note that as of April, there have been 86 consecutive months of RevPAR growth. "Although growth rates have been slowing, continued performance improvements are due to record demand levels driven by growth in the middle class and increased international travel paired with limited additions to supply in most major markets," they write.
An active development pipeline has raised concerns about oversupply. A recent Lodging Econometrics report put the total number of US hotel rooms in the pipeline at nearly 600,000 as of year-end 2016, and KBRA cites STR data showing an 18% year over year increase in rooms under construction domestically. In 10 of the top 25 US hotel markets, new supply will increase the current supply by more than 6%.
However, KBRA also cites STR data showing that new supply hasn't caught up with demand yet. "For the first quarter of 2017, room demand increased 2.8% as compared to a 1.9% growth in room supply, resulting in occupancy of 61.1%," the highest Q1 occupancy rate reported by STR in the past 30 years, according to the KBRA report.
At the conference, STR reported that April saw record room demand levels with 103 million room nights; the second year in a row in which room demand for the month reached more than 100 million room nights. "Although the lodging industry is still setting records, growth rates continue to slow," write Wolinsky and Hertzman. "Transient demand continues to drive growth while group demand continues to stagnate." In terms of specific drivers for hotel stays, US air passengers, North American cruise passengers, National Park visitations and US employment all reached record levels in 2016, "which bodes well for continued positive performance of the lodging industry," the analysts write, citing STR data.
STR and other leading analysts updated their forecasts for the US lodging industry in anticipation of the NYU conference. The upshot of the forecasts from STR, CBRE and PwC: "increased estimates for demand and occupancy growth while decreasing ADR growth estimates to slightly above inflationary levels," according to KBRA. Meanwhile, RevPAR is expected to continue to improve both this year and next.
KBRA's report notes that "political turmoil and the anti-immigration rhetoric of the current administration is a significant concern for the travel industry." This concern came to the fore in the keynote address by Jonathan M. Tisch, chairman and CEO of Loews Hotels & Co. Tisch called on the industry to exert its leadership in response to recent policies that could negatively affect international travel to the US, including calls for "extreme vetting," executive orders on immigration and the proposed elimination of Brand USA, the destination marketing organization for the US that was established in 2011.
Eliminating Brand USA "makes no sense on a policy level," Tisch said in his keynote. "It's completely at odds with the administration's own economic goals."