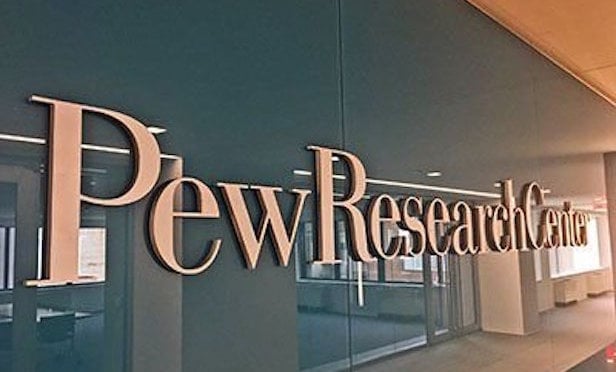 WASHINGTON, DC—The percentage as well as number of US households led by renters is at the highest level in more than 50 years, the Pew Research Center reported this week. The research organization's analysis of Census Bureau housing data found that growth in the percentage of renters extends across a variety of demographic factors, including age, education level and ethnicity.
Over a 10-year span from 2006 to 2016, the number of US households grew by a net 7.6 million, according to the Pew report. However, the number of owner households dropped from 76.1 million to 75 million during that time, while the number of renter households grew by nearly nine million as their percentage of all households increased from 31.2% in '06 to 36.6% last year. "The current renting level exceeds the recent high of 36.2% set in 1986 and 1988 and approaches the rate of 37.0% in 1965," the report states.
Younger adults as well as black and Hispanic Americans are still more likely to rent, with renters comprising 65% of under-35 household heads, 58% of black household heads and 54% of Hispanic-led households. However, rental rates have increased for household heads ages 35 to 44 (41% in '16, up from 31% in '06) and those ages 45 to 64 (from 22% to '06 to 28% last year). Twenty-eight percent of white household heads are now renters, compared with 24% a decade ago.
Although college graduates still are least likely to rent, their numbers have grown among the renter population, as well. Twenty-nine percent of households headed by college graduates rent their homes, up from 22% in '06.
"The increase in US renters over the past decade does not necessarily mean that homeownership is undesirable to today's renters," according to the report. The Pew Research Center conducted a survey last year in which 72% of renters said they'd like to own a home at some point.
"About two-thirds of renters in the same survey (65%) said they currently rent as a result of circumstances, compared with 32% who said they rent as a matter of choice," the report states. "When asked about the specific reasons why they rent, a majority of renters, especially nonwhites, cited financial reasons."
The affordability of home ownership has been cited frequently as a reason that more renters aren't making the switch, and data issued this week by the National Association of Realtors provided another case in point. NAR said that the Housing Affordability Index for May declined 5.4% from a year ago, moving the index down from 161.8 to 153.0. The median sales price for a single-family home sold in May in the US was $254,600, up 6% from a year ago.