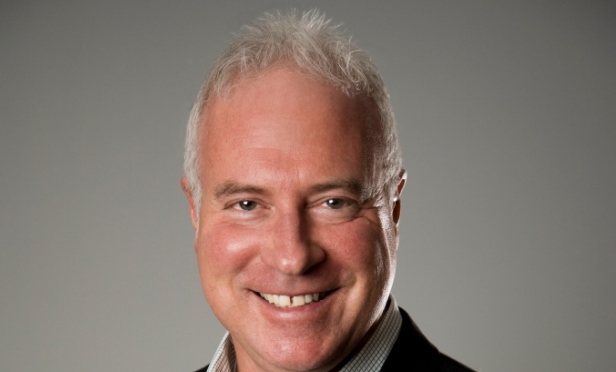 IRVINE, CA—The key takeaway from Ten-X's latest Commercial Real Estate Nowcast may be not so much "how the mighty have fallen," but rather that the mighty fell in the first place. "The mighty," in this case, is multifamily, which posted its first monthly pricing decline since late 2015, suggesting that although the sector has been the strongest and most consistent performer among property types, it's not invulnerable.
"While the apartment market has at times seemed impervious to wider economic trends, July showed us that weakening fundamentals may finally be catching up with the sector," says Ten-X chief economist Peter Muoio, commenting on multifamily's 1.4% decline in pricing compared to June. "With other segments still mired in slumps of their own, it may be telling that pricing during July was in clear decline in the apartment sector, where growth had previously appeared to be unstoppable."
In fact, three of the five segments tracked by Ten-X posted marginal increases in July, yet that wasn't enough to keep commercial property pricing overall from declining by 0.3% nationally, the third consecutive decline in values. For the apartment sector, the Southeast was the only region to see pricing gains, with the Ten-X Nowcast recording a 0.5% rise. Pricing in the Midwest saw a significant 4.3% drop, due partly to the health of the region's single-family market. Even with July's decline, though, on a nationwide basis the Ten-X Apartment Nowcast is 12.3% above the year-ago level.
None of the sectors that saw monthly gains increased by as much as apartment prices declined. Office ticked up just 0.1% amid stagnant fundamentals and limited rent increases. Ten-X cites "stark regional differences" in the sector's performance, most strikingly in the Northeast, which posted a strong 4% monthly pricing increase during July, while all other regions declined.
Retail rose for a second consecutive month, albeit just barely with a 0.2% increase over June. That being said, the sector's year-over-year increase is just 6.2%, about half that of the apartment sector.
Hotels came back, somewhat, after declining 3% in June. Prices in the lodging sector were up 0.2% for July, but due to a pattern of on-again, off-again gains since July 2016, they're up just 0.7% Y-O-Y. Pricing weakness was concentrated in the Midwest, while the Southeast, Northeast and West all posted modest increases.
What Ten-X described as "a saw-toothed trend" over the past year persisted in July for industrial, with the sector's Nowcast down 0.2%. However, pricing is up 7.1% Y-O-Y, although the firm points out that this is due largely to an especially weak showing a year ago.
Ten-X points out that the CRE sales market is continuing to adjust to rising interest rates and a lack of clear direction in federal policy. And notwithstanding the prolonged slump, pricing across the CRE landscape is up 8% from a year ago.
"July marked yet another step back for commercial real estate prices, with higher borrowing costs and continued policy uncertainty contributing to this decline," Muoi sums up. "Most property segments seem to be treading water for now, and transactional activity and pricing have both been fairly muted as investors await more clarity."