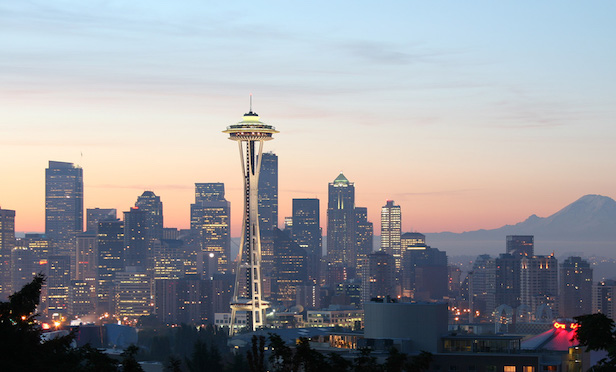 SANTA BARBARA, CA—After decelerating for more than a year, US multifamily rents stepped on the gas in June, according to Yardi Matrix's latest monthly survey of 121 US metro areas. Rents nationwide were up by an average of $12 last month, marking the biggest monthly increase in several years and the first time since January 2016 in which the rate of year-over-year growth increased from the prior month.
What Yardi Matrix calls "heady" performance by multifamily rents stems from several factors, according to the research firm's latest report, issued Thursday. One was seasonality, since rent growth tends to be stronger in the spring. Another factor was a rebound in markets such as Seattle, Denver, Boston and San Francisco, which had faltered in recent months. Seattle in fact led the nation in rent growth for the trailing three months, while perennial leader Sacramento topped the list once more in trailing 12-month growth.
Also noteworthy, says Yardi Matrix, is the ongoing strength of some secondary and tertiary metro areas, including Reno, NV; Tacoma, WA; and Colorado Springs, CO. "Reno is benefiting from the influx of economic activity created by Tesla's huge battery plant, while Tacoma and Colorado Springs are reaping the spillover effect from nearby Seattle and Denver," the report states.
On a Y-O-Y basis, rents nationwide were up 2.7% for the first half of this year, slightly ahead of the long-term average. However, Yardi Matrix cites both historical norms and the 360,000-plus new apartments slated for delivery this year in predicting a slowdown in the year's second half.
In each of the past five years, the firm points out, rent increases slowed after the mid-year mark. Last year saw rent growth of 0.4% between July and December after 2.9% growth in the first six months of the year, for instance. During 2015, which saw what Yardi Matrix calls "the frothiest gains of the current cycle," rent growth slowed to 2.1% in the second half from 4.1% in the year's first half. In 2014, rents rose 1.7% in the second half after a 2.8% uptick in the first half. Similar second-half slowdown s were seen in 2013 and 2012, as well.
As for the 360,000 units coming on line, Yardi Matrix notes that they'll be going into circulation after 2016 had already seen the highest rate of completions in the current cycle. "As new supply is absorbed, occupancy rates will likely fall, especially in construction-heavy submarkets such as downtown Portland and Hyde Park in Austin, which have seen occupancy decline by more than 3% in the past year," the report states.