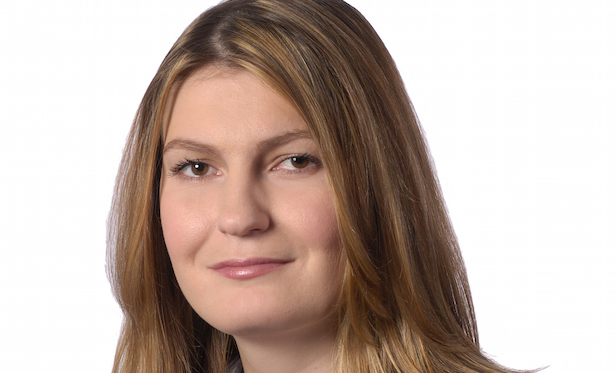 NEW YORK CITY—Tenants often view commercial leases as meriting less scrutiny than other commercial real estate transactions. However, commercial leases are usually negotiated on the landlord's form, necessitating careful review since such forms tend to be heavily favorable to landlords. Further, leases are typically long-term agreements that can have a substantial impact on a tenant's profitability. While tenants tend to focus on the obvious (e.g., fixed rent), there are other provisions that can also prove to be significant. What follows are some important issues that should be carefully considered in commercial leases.
Premises. Tenants should do their due diligence and consider their needs when evaluating space for rent. Is it suitable for tenant's intended use? Is the electrical capacity sufficient? Is the size adequate? One way to provide for flexibility with respect to size would be to negotiate, if possible, an expansion option.
Use. After nonpayment of rent, a common reason for a tenant default. Tenants should check that the space is zoned for its intended use, since typically landlords will not warrant that a space is suitable for a particular use.
Delivery. The premises should be delivered in compliance with all laws and with all building systems in good working order and repair. The lease should clearly delineate the work being done by each party to prepare the space for occupancy and any deadlines for completing such work. Will there be a tenant improvement allowance and how does the payout work?
Fixed Rent (a/k/a Base Rent). The most common reason for a tenant default. Is it consistent with the market? When does it begin and how is it structured? Are there escalations and are they fixed or tied to an index? Will there be a free rent period? An experienced broker can assist in ensuring that the fixed rent being charged is appropriate.
Operating Expenses and Real Estate Taxes. Building operating expenses (also known as common area maintenance expenses) are unpredictable and, if passed on to tenants, often costly for tenants. If there is no cap on operating expenses, as is generally the case in New York City, tenants should include a list of standard carve-outs. Tenants should also be sure that their share of expenses is proportionate to the amount of space they are taking, and request an audit right. As to real estate taxes, there is typically a reconciliation process at the end of each tax year – tenants should always ask for copies of the tax bills, and include in the lease standard carve outs to real estate taxes.
Maintenance and Repairs. The lease should clearly delineate who is responsible for what. Except in certain circumstances (e.g., where a tenant leases an entire building), landlords should typically be responsible for maintaining the building common areas, roof, structural elements, building envelope, and building systems servicing more than one tenant. The lease should also clearly address who is responsible if an environmental condition is discovered at the premises—generally, the landlord should be responsible for remediating conditions existing prior to the commencement date or introduced thereafter by the landlord. A common scenario involves a tenant taking possession of a space only to discover that it requires expensive remediation of an environmental condition that was not apparent on a visual inspection.
Default. Tenants should request cure periods and no acceleration of rent, unless over fair market value. Landlords should also be required to mitigate damages.
Assignment and Subleasing. Landlord's consent should be reasonable. Tenants should also attempt to include carve outs to the consent requirement (i.e., for restructuring, M&A, IPOs, etc.) – the last thing a tenant wants in a corporate transaction is for the landlord to be the "tail that wags the dog"!
Security. Tenants should consider how much security they are willing to give. If the deposit is substantial, tenants can try for a reduction after a set period of time for being a good citizen. Tenants should also, if they have sufficient leverage, avoid giving a parent guaranty. Otherwise, they should attempt to limit the guaranty.
Term. How many years is the term? Does tenant have a right to extend and how is fixed rent in the renewal term determined? Tenants should give considerable thought to these questions and not assume, in the absence of an express renewal option, that their landlord will be willing to negotiate with them for a lease extension at the end of the term.
The foregoing list is by no means exhaustive—there are many other provisions in commercial leases which merit negotiation, including subordination and non-disturbance clauses and indemnities. Also, certain types of leases (i.e., retail leases) will have additional issues specific to such leases. Consequently, it is always recommended that tenants consult legal counsel prior to signing a lease.
Vasiliki Yiannoulis is an associate at law firm Withers Bergman. She may be contacted at vasi.yiannoulis@withersworldwide.com. The views expressed here are the author's own.