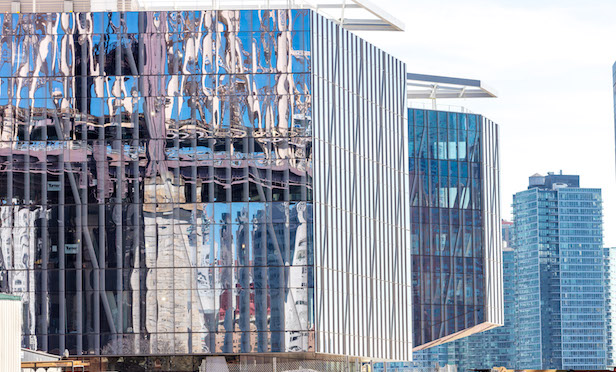 NEW YORK CITY—Demonstrating that technological innovation extends beyond the tech industry itself, Italian confectionary group Ferrero International S.A. will take space at Forest City New York's Bridge at Cornell Tech.
Ferrero's Open Innovation Science division will drive discovery, evaluation and integration plans of relevant external science, technology and entrepreneurial innovations in its new space at the Bridge, where its neighbors will include Two Sigma and Citigroup along with Cornell Tech graduates and faculty.
"Technology has become integral to all industries, not just our tech sector," says MaryAnne Gilmartin, president and CEO of Forest City New York. "At the Bridge, we are closing the gap between academia and industry to drive new partnerships and accelerate new technologies and products to market."
Gilmartin says her team is "thrilled to welcome Ferrero to the building where they will be able to take advantage of working in close proximity to the talented students and cutting-edge researchers at Cornell Tech in our unique ecosystem of impact and innovation." Ferrero's Giovanni Battistini, VP of the Open Innovation Science division, says his company will devise "cutting-edge research and technologies that will have transformational effects on our products and business," thanks to the opportunity to work with Cornell Tech "and be among other companies committed to change and innovation."
Ferrero will take 4,200 square feet at the Bridge. A CBRE team led by Mary Ann Tighe and including Evan Haskell, David Caperna, Evan Fiddle, Sacha Zarba and Ross Zimbalist brokered the lease on behalf of Forest City New York. SCG Retail's Jacqueline Klinger and Ian Rice represented Ferrero.
The Bridge will be among the first components of the Cornell Tech complex, located on Roosevelt Island, that come on line when the campus opens its doors in September. Also slated to open are the first academic building, the Bloomberg Center, named in honor of Emma and Georgina Bloomberg; and The House, a residential building for graduate students, faculty and staff that will be the world's largest passive solar house.