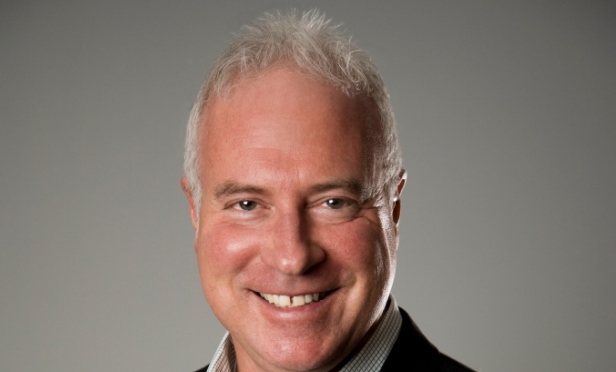 IRVINE, CA—Property pricing continued to decline over the past month, with Ten-X's latest Commercial Real Estate Nowcast showing erosion of 0.1% compared to August. The five-month streak of falling prices comes amid divergent opinions among investors over the duration of the business cycle, a higher interest rate environment and a lack of meaningful improvement in fundamentals for many sectors, Ten-X said Thursday.
"The Nowcast's fifth consecutive monthly decline in September indicates the market has again failed to shake off its malaise, as a murky business cycle prognosis and tightening monetary policy continue to take their toll," says Peter Muoio, chief economist with Ten-X. "The Nowcast's annual growth rate is at its lowest level since we introduced the index, and several CRE sectors are in similar slowdowns.
"While there is something of a varied picture across the five CRE segments, there is no denying the overall softening of commercial real estate pricing," he continues. Accordingly, pricing is now up just 4.4% over the year-ago level.
Coming after a bullish run-up earlier in 2017, multifamily pricing has drooped more recently, edging down 0.3% in September, marking its third straight monthly decline. Apartment values are now just 7.7% higher than a year ago, representing the sector's lowest year-over-year growth since summer 2016. Ten-X cites rising vacancies coupled with decelerating rent growth, which have combined to give investors pause.
Down even more significantly was industrial, which has posted declines in four of the past five months. September saw the Ten-X Industrial Nowcast fall by 1.6%. Although pricing for industrial properties is still up by 1.3% Y-O-Y, this marks the slowest annual growth the sector has seen since 2012. This month, the index was weighed down by a 6.5% drop in the Northeast, with other regions experiencing more modest declines.
However, Ten-X says September's relatively steep monthly drop in Northeastern industrial pricing may be an anomaly, just as the region's substantial increase in office pricing for August may also have been anomalous. Office saw pricing remain flat in September, putting its annual growth at 5.5%, the slowest annual growth pace office has seen since early '16.
Although its gains were meager, retail fared better than some of the other property segments. The sector's 0.4% increase in September marked its fourth consecutive month of rising prices. Pricing for retail is now up 6.7% Y-O-Y. It's likely, says Ten-X, that pricing gains in the segment are transitory and muted, because the headwinds facing the retail sector, especially the challenges of e-commerce to brick-and-mortar operators, haven't abated.
Hotels posted the largest gain of any sector, with pricing up by 0.9% for September. Even so, Ten-X's Hotel Nowcast is up just 0.6% from the year-ago level, as hotel sector fundamentals remain weak. Similar to the e-commerce effect on retail, hotel continues to struggle with a heavy supply pipeline in many markets and continuing competition from AirBnB.
"September data confirms the commercial real estate market remains in a turbulent state, especially as it can no longer rely on breakneck growth in the apartment sector to buoy pricing," says Muoio. "Until one or more segment of the industry can sustain consistent growth or investors align on the where the overall market is heading, it is likely that pricing will continue to drift."