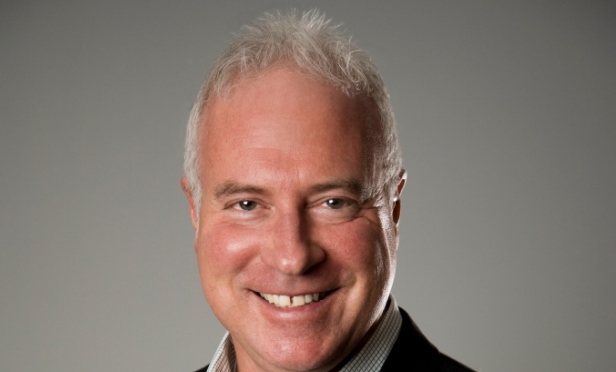 IRVINE, CA—Commercial property pricing slipped by 0.2% in October, marking the sixth month in a row of declining values, Ten-X said Thursday afternoon. At just 3.1%, year-over-year growth in pricing across commercial real estate sectors is now the weakest since Ten-X instituted its monthly Commercial Real Estate Nowcast.
"With a sixth consecutive month of decline, the market's malaise can safely be described as a legitimate trend," says Peter Muoio, chief economist with Ten-X. "The Ten-X CRE Nowcast's annual growth rate has again reached its lowest level since we conceived the index, falling well below the 3.4% annual growth recorded last month, which was the previous low."
An increasing gap between buyer and seller expectations is a key factor in the slowing growth. Ten-X's recent report on the subject, "Mind the Gap," cites a number of "crosscurrents" leading to this mismatch of expectations, ranging from upward adjustment of estimates for future exit cap rates to factors that are fueling increasing construction costs. The gap, Muoio says, "only exacerbates the slump brought on by investor concern over the age of the business cycle, impending interest rate hikes and slipping fundamentals."
Ten-X examined an eight-quarter rolling average of Y-O-Y price movement to estimate the general trend in pricing in each property segment that sellers were seeing, and then compared this "expectations based" price to what actually occurred in the market. The firm found that across the five major property segments, the expectation pricing gap averaged 4.7%, with a fairly wide range from sector to sector.
Interestingly, according to the "Mind the Gap" report, the two segments with lower pricing gaps—office and industrial at 1.7% and 4.1%, respectively—were "the only two segments where volume increased over the past year: 4.1% and 7.6% respectively. The two segments with the largest pricing expectations gap—apartment and hotel, with gaps of 7.2% and 6.4% respectively—both saw volumes decline."
Continuing this theme, Ten-X's latest CRE Nowcast reports that the multifamily sector continued to weaken in October, with a 0.9% decline for its fourth straight monthly drop after a strong run-up earlier this year. Apartment pricing is now 4.8% percent higher than a year ago, the slowest annual growth of the current cycle.
The pricing weakness in apartments, which was broad across regions, is driven by a robust supply pipeline that has outpaced demand, according to Ten-X. "Strong demand for apartment units and the accompanying strong rent growth appears to have run its course as a trend, as anyone who was likely to switch from owning to renting has already done so," the firm says.
The Ten-X Hotel Nowcast, which has moved up and down in recent months, is trending toward weakness. Pricing for the lodging segment slipped by 0.7% in October and is now just 0.2% above the year-ago level. Ten-X cites slowing room rate growth, competition from short-term rentals and a growing supply pipeline.
Industrial, too, slipped during October, albeit by a more modest 0.1%. Despite the sector's strong fundamentals, pricing has slipped in five of the past six months, and is now 0.4% lower than it was in October 2016.
Office pricing increased at the same rate that industrial pricing slipped during October: 0.1%, putting annual growth at 4%. Although the Northeast saw robust pricing, the region's strength wasn't enough to offset weakness across the rest of the US.
Amid headlines of gloom and doom, the retail sector has been the best-performing segment, with Y-O-Y pricing growth between 5% and 7% since the spring, Retail pricing climbed 0.9% during the past month, its fifth consecutive monthly gain.