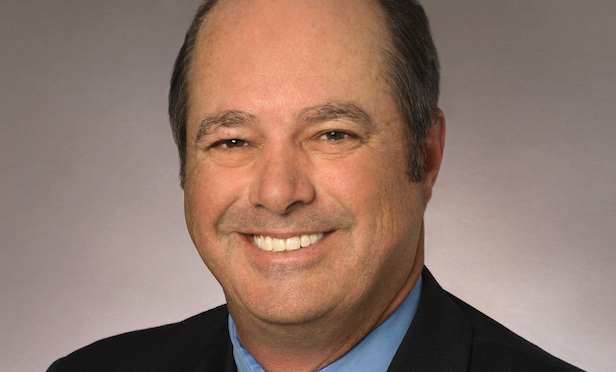 DALLAS—When it comes to disruptive technologies, "We're at a tipping point," Deloitte's Jim Berry tells GlobeSt.com. "Those who move now to invest in and embrace the opportunities have a chance to actually move ahead at a somewhat quicker pace. Those who don't are going to be pushed into it, because the adoption of some of these technologies surrounding real estate is occurring at a more rapid pace."
Recently appointed as leader of Deloitte's real estate and construction practice, Berry sees disruptive technological forces not only reaching a tipping point, but also coming together. "It's not just the aspect of disruption that's occurring, but the convergence of several disruptive factors and the wave of impact that occurs with that," he says. However, he sees these disruptive factors as "opportunities that sit in front of us."
Berry spoke with GlobeSt.com in connection with the release of Deloitte's 2018 Real Estate & Construction Outlook. Technology, and the opportunities and challenges it presents, figures prominently in the firm's recommendations for the coming year, including its advice on real estate fintech. In simplest terms: embrace it.
Although RE fintechs comprise just 3.2% of investments within the global RE tech startup space, having raised $1.1 billion so far, they are nonetheless disrupting traditional business models, Deloitte says. Yet traditional commercial real estate firms need to learn how to partner with fintechs, rather than view them as competitive threats.
Deloitte says fintech startups can help traditional players expand and diversify their lender base, streamline underwriting and enable more individuals and institutions to get exposure to real estate. However, a key challenge in this area is in reconciling the significantly different operational styles between startups and more established industry firms.
Similarly, Deloitte advises real estate players not to shy away from robotic and cognitive automation technologies. These can help CRE companies reduce errors and increase operational efficiency by replicating human actions and judgment at tremendous speed, scale and quality at a relatively low cost. It will be important, though, to also consider the impact these technologies will have on talent needs and job functions as they bring them into their businesses.
On the subject of talent needs and tech, Deloitte says 77% of RE professionals agree or strongly agree that their jobs will change considerably over the next three to five years as a result of digital business trends. Yet only 30% think that their organizations provide employees with adequate resources to develop the skills needed to thrive in a digital business environment. Closing the learning gap will be critical to enabling the next generation of digital CRE leadership, according to Deloitte.
Given these disruptors converging on this and other industries, Deloitte's report questions whether the disruption curve is too steep for CRE to manage. That's especially relevant when, as Berry points out, "Real estate companies have tended to lag or not embrace the full adoption of technologies. There can be a lot of reasons for that, but historically it's been the case."
Financial institutions—with which CRE may interact either as a borrower or as a landlord—are "a prime example of an industry that is moving quickly into adopting some of these areas, such as blockchain," says Berry. He agrees that it's valuable to think of such comparatively early adopters as role models.
"Clearly, when you're moving up the scale, you're going to look to the trendsetters and those that are setting the pace as good example," he says. "But the example I would give is, if you're still thinking of yourself as just a real estate owner, your evolution of thought probably needs to start moving forward.
"We're past the days of just owning the asset," he says. "It's really now about, 'how do I partner with everyone that' involved in the ecosystem?' It's gathering data quicker and it's putting the data into a much more user-friendly and customized experience for your user, then using that data to bridge into real analytics so that you can partner with them better to drive their business."