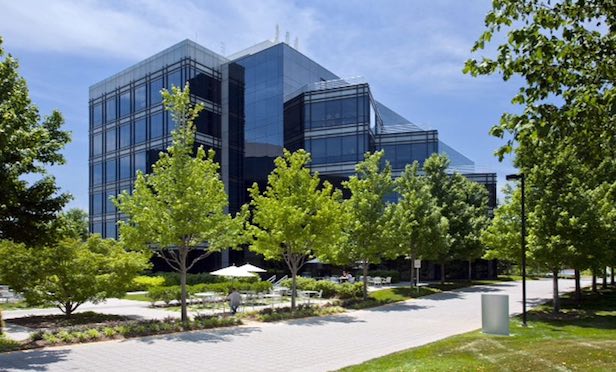 HERNDON, VA—Given net absorption that proved to be stronger than expected in the two most recent quarters of this year, forecasters with the NAIOP Research Foundation have revised upward their projections of office space demand for 2018. Dr. Hany Guirguis, Manhattan College, and Dr. Joshua Harris, New York University, now expect 10.4 million square feet of office space absorption per quarter nationally in the coming year, up from the '18 average of 9.3 million square feet they projected six months ago.
The previous two quarters of net absorption in the office sector averaged 11 million square feet per quarter compared to the 10.5 million square feet that was forecast, according to the NAIOP foundation's fourth-quarter Office Space Demand Forecast. "Thus, the model appears to be well functioning, despite relatively high quarterly variance.
"The major unknown affecting the forecast for the next year is what, if anything, will transpire in Washington, DC relative to tax reform and other major policy initiatives," the report states. "Uncertainty persists, despite the fact that the US presidential election took place more than one year ago."
The report notes that the current economic expansion has now lasted for more than eight years and the consensus of economists is for it to continue for "at least one more year, if not two." Signs of significant overinvestment or overheating in the economy—the forces that normally predict recessions—have yet to be evident, the report states. "If this holds true, office absorption should remain healthy for the foreseeable future," according to the NAIOP Research Foundation.
However, Guirguis and Harris continue to expect demand for office space to soften somewhat in 2019. That being said, the NAIOP foundation report notes that the decline isn't expected to be as great as the contraction that was forecast six months ago. Additionally, there's a chance that the absorption decline could be pushed further out as the economy appears to be accelerating going into next year.