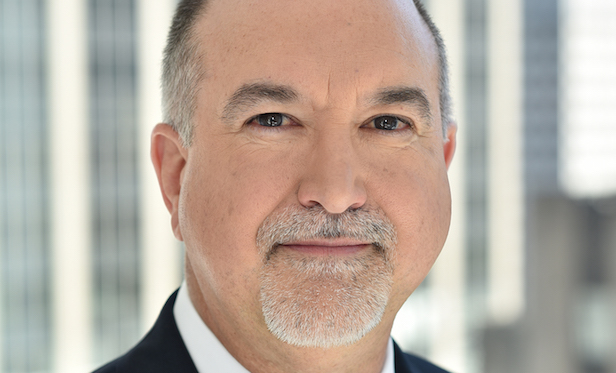 IRVINE, CA—James Camp joined Rockefeller Group in March 2015 to head the company's West region as SVP and regional development officer. Along with overseeing the company's existing portfolio of industrial, office, retail and multifamily properties, he has accelerated its West Coast development and investment activities, specifically in industrial in the Inland Empire. In addition, he is currently president-elect for NAIOP's Southern California Chapter and serves as chair of NAIOP's California State Council. Here, he discusses why industrial is strong right now, why Rockefeller Group continues to focus on the sector and why the Inland Empire is such a high-demand market.
GlobeSt.com: Why is the Inland Empire so important to Rockefeller Group's industrial strategy in the West?
James Camp: The Inland Empire for industrial is comparable to New York City for office. Essentially all national tenants have a presence in the Inland Empire due to the confluence of the largest port complex in the country residing in the Ports of Los Angeles and Long Beach combined with the second largest population concentration in the United States.
Since approximately 40% of imported products stay in the local area for distribution, the Inland Empire market provides the perfect opportunity to attract a diverse base of tenants to our projects including new tenants as well as those already in the market as they grow and diversify. Our concentrated efforts in the Inland Empire have resulted in approximately two million square feet of industrial distribution buildings currently under construction.
GlobeSt.com: Regarding e-commerce, with companies like Wayfair, Home Depot, Kohl's, QVC and Amazon already located in the Inland Empire, future demand for e-commerce space shows no signs of slowing. What can Rockefeller Group do to compete for these companies? Is real estate still truly "location, location, location?"
Camp: Our industrial building market strategy is highly conducive to e-commerce tenants. Superior access, over standard truck trailer parking and increasing clear heights are a few components of modern distribution needs but there is no "one-size-fits-all" answer. The best thing we can do to position ourselves for e-commerce opportunities is to source well-located projects that we can quickly bring to market on a speculative basis in order to be ready with space available to meet tenant demand. Increasingly, tenants growing at the speed of Amazon, Wayfair and Federal Express cannot wait years (or months) for undeveloped land to be entitled and buildings to be erected on a build-to suit basis in order to meet their timing requirements.
GlobeSt.com: According to JLL, by the end of this year, the Inland Empire will have delivered more than 100 million square feet of new product since 2011. Is it oversaturated?
Camp: Actually there is more than 28.5 million square feet of industrial space under construction in the Inland Empire currently and we think there is room for much more. Driven by the continued expansion of e-commerce, the tenant demand is there and absorption is keeping up. You have to remember that e-commerce still accounts for only a small fraction of retail spending and the percentage growth of online retail sales is accelerating. As long as consumers are buying products, the Inland Empire will thrive.
GlobeSt.com: The Inland Empire is seeing multiple million-plus square-foot buildings. Is that the way to go if you're a developer?
Camp: There continues to be a need for the larger, million plus square foot buildings like we're developing in Perris. However, there is as much or more demand for smaller buildings. This segment of the market was slower to recover coming out of the recession but it is clearly in an expansion mode now. There are a variety of users with varying size requirements and I think developers need to be able to adapt to this market to accommodate all the demand in the market.