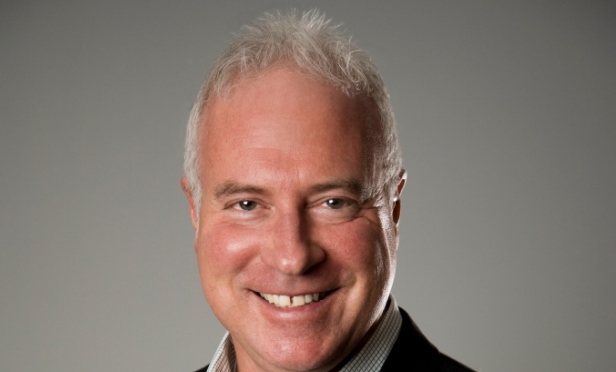 IRVINE, CA—Even as commercial property pricing has ticked downward in recent months, transaction volume has been moving in the opposite direction. Ten-X Commercial said Wednesday that investment activity increased by 3.2% in the third quarter, marking the second consecutive three-month period of quarterly increases.
Citing Real Capital Analytics data, Ten-X's Commercial Real Estate Volume & Pricing Trends report says that Q3 volume reached $109.5 billion. Although investment activity remained above the $100-billion threshold for the second quarter in a row, deal volume was far below its cyclical peak and was down 9.6% year over year.
US economic fundamentals continue to be strong and overseas investors continue to see US real estate as an oasis of stability, so what's underpinning the moderation in transaction activity? Ten-X sees a pricing expectations gap between buyers and sellers, and a dampening of NOI growth as new supply comes on line, as factors. Additionally, continuing political uncertainty is also weighing on investors' minds, especially in the area of tax reform.
"Investors recognize the advanced age of this economic expansion and many are wondering when it may be coming to an end," says Ten-X's chief economist, Peter Muoio. "With sellers holding their ground, CRE pricing expectations are diverging, which led to a Q3 marked by tepid deal volume and pricing."
Apartment and industrial represented the only sectors to see transaction levels improve from Q2; accordingly, the two property types accounted for an outsized share of total deal volume for the quarter. Multifamily in particular represented 36.4% of the total deal volume in Q3.
At the other end of the spectrum, office withstood the biggest quarterly decline in volume, with its share of the pie shrinking nearly 420 basis points to 26.2%. Retail volume fell below its 10-year average to just 12.1% of overall deal activity in Q3. Meanwhile, the hotel sector, which is marked by especially wide pricing expectations, also saw its portion of overall transaction volume decline modestly during the quarter.
Yet when it comes to pricing, the gainers and losers aren't matching the most and least popular sectors in terms of transaction volume. Ten-X's most recent All Property Nowcast, which gauges national pricing through a combination of proprietary and third-party data, showed values slipping 0.1% in November from the previous month. Pricing has now declined for seven consecutive months to reach the weakest annual growth on record, following 14 straight months of increases.
The Ten-X Industrial Nowcast dropped 1.1% in November, the sixth decline in seven months, resulting in an annual pricing drop of 3.2%. Ten-X attributes the slowdown in pricing to an investor view that industrial values have gotten ahead of the sector's fundamentals.
Multifamily saw its fifth consecutive monthly drop, with pricing down 0.2% from October. Apartment pricing is now up just 3.4% Y-O-Y, and Ten-X notes that per Reis, national apartment vacancies ticked up to a seasonally adjusted 4.5%, breaking out of the range of 4.1% to 4.4% they've maintained over the past 18 quarters, as absorption fell to a five-year low.
The hotel sector fell by 0.5% in November, the fifth decline in seven months, and lodging's annual pricing growth is now just 0.1%. US hotel occupancies have made little headway over the past 12 quarters, says Ten-X, noting that the latest Nowcast corroborates ongoing weakness in this segment.
Conversely, pricing for retail properties grew 0.6% from October, representing the sector's sixth consecutive monthly uptick in values. That translates into annual pricing growth of 5.8%, a better Y-O-Y result than any other major property type posted for November. Ten-X notes that this growth is surprising given the retail sector's weakening fundamentals.
Office also posted a monthly gain, although shallower at 0.5%. However, However, Ten-X says that Y-O-Y growth slowed to 0.9%, suggesting the sector may have reached a plateau; annual growth is now well below the double-digit pace that prevailed between mid-2015 and mid-2016.