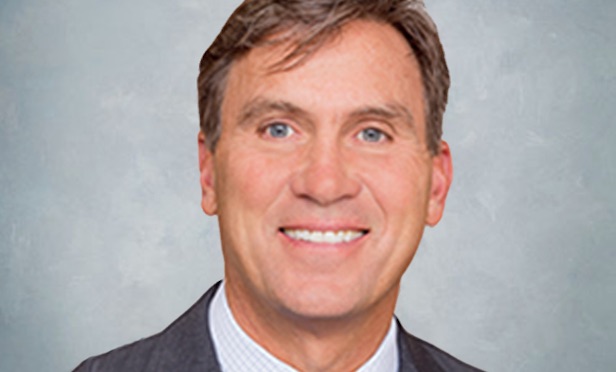 NEW YORK CITY—It was not only the energy on the show floor and in panel discussions at last week's ICSC New York Deal Making conference that had CBRE's Brandon Famous upbeat. "I hear a lot about how 'retail's in trouble and has all these issues,' " the senior managing director of CBRE's retail advisory & transaction services | occupier practice in the Americas told GlobeSt.com as the three-day conference wound down. "To the contrary: retail's actually very positive right now, and growing."
He acknowledged that, for example, there are vacancies in some key Manhattan retail corridors and that some department stores are in distress, but said that in both instances, "there's a direct cause for that. The direct cause isn't necessarily a function of retail. They either overpriced themselves or they over-stored themselves, and they're just trying to become leaner and meaner and more efficient. The reality is that there will be more retail transactions next year than there have ever been.
"There's disruption going on, but disruption is good,' Famous continued. "It forces landlords to rethink their properties and reinvent themselves. It forces retailers to rethink their brands: 'do we need to do something different, create more experiences?'"
That rethinking isn't limited to brick-and-mortar operators. "Online retailers are starting to recognize that they need brick and mortar, that it is important. A good example is the recent pop-up store of Everlane over on Prince Street. Everlane swore they would never go brick and mortar, but go on their website and see the message from the CEO about opening brick and mortar."
In part, the message from Everlane CEO Michael Preysman reads: "Being online has significant advantages. It's flexible, it's lean and it's easy to scale." Yet it also means that "customers don't get to touch or try the product before they buy it. And we don't get to have in-person, real-life conversations with our community. We think those connections are more important than ever."
Along with the integration of brick-and-mortar and online, the other key retail trend Famous sees is the continuing significance of food and beverage. "Last year, it represented 30-plus percent of transactions in our business," he said at the ICSC conference. "Now when I talk about food and beverage, it's not just the mainstream. Look at the emerging brand set: the chef-driven brands. Where that's important is when we have mixed-use developments, particularly in urban environments and in emerging districts.
When you look at Millennial spend, while it's not as significant as Baby Boomer spend, what's happening is that Millennials are spending more time," Famous continued. "They'll go out to eat more often. You or I might go out once a week, twice a week. They want to go out every night. They don't spend as much per visit, but to them, gathering and socializing is significant. That's a key trend, but it ties into many other trends. The whole notion of placemaking and location is important to them."