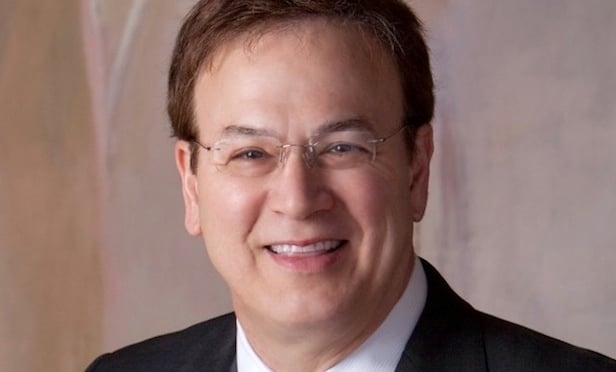 HOUSTON—Commercial real estate values are widely expected to hold the line in 2018, according to valuation experts surveyed by Situs RERC. Meanwhile, most expect the "tremendous" CRE price growth we've seen over the past cycle to continue, and also that "the eventual correction in values will be minimal."
Eighty percent of those surveyed said CRE values would remain the same next year, while 20% predicted they will increase by 1%. The experts surveyed by Situs RERC also felt that cap and discount rates lately have moved from being "reasonable" to "aggressive," reversing a trend they've seen over the past two years, although they're expected to remain generally flat over the next 12 months.
Along similar lines, Situs RERC's valuation trends experts considered CRE overall to be overpriced relative to value during the third quarter, a shift of opinion that represents "a significant change" from Q2, when they believed assets were fairly priced relative to value. In fact, Situs RERC says the overall value vs. price rating for Q3 was the lowest recorded since the company began compiling the ratings in Q2 2014.
"During most of the quarters, CRE has been slightly overpriced or fairly priced," with the notable exception of Q4 '14, when Situs RERC's experts said CRE was underpriced, according to the firm's Q3 Real Estate Report. "With high liquidity and cheap debt in the market, these ratings come as no surprise."
At the property sector level, industrial was deemed to represent the greatest value relative to price for the fifth quarter in a row. More precisely, industrial tied with retail for this distinction. Although industrial value dropped slightly in Q3 from the previous quarter, it still represented one of the highest ratings since Situs RERC began collecting the data, and held enough value to come in on par with retail, which jumped in value from Q2.
Despite concerns about the future of certain segments of the retail sector, ValTrends experts were more optimistic about values supporting prices for the overall retail sector than the office, hotel and apartment sectors, according to Situs RERC. Relative value vs. price ratings declined for the office and hotel sectors but rose slightly for the apartment sector between Q2 and Q3.
Similar to the industrial sector, Q3 2017 retail rating was among the highest since Situs RERC began collecting these data. However, "investors should be particularly cautious about the retail sector as the industry continues to evolve in order to compete in a digital world," according to Situs RERC's report.
Indeed, Situs RERC notes that "the world is now built on Amazon," which represents both a boon for the industrial sector as online retailers need more space for logistics and fulfillment centers and a serious challenge to retailers as shoppers are doing more of their purchasing online. "The market is penalizing all retail for e-commerce's effect on brick-and-mortar retail," says Ken Riggs, president of Situs RERC. "Pricing for high-quality retail is holding up although the market is quiet on the transaction side. The reality is that e-commerce is clearly having an impact, but we are way over-retailed by 40%; many malls were built 40 years ago, and retail has always been a Darwinian environment."
As the sector "shakes off the oversupply of retail space," investors will need to consider property-level factors such as location, infrastructure and tenant improvement costs to determine where to find the best opportunities," according to Situs RERC. "Retention and quality of the anchor tenant is very important as many traditional mall anchors become obsolete. Investors still want shopping centers, but their preference is straying from the traditional enclosed, two-story centers toward open-air lifestyle centers with theaters, hotels, offices, restaurants and shops that are siphoning tenants from traditional malls."