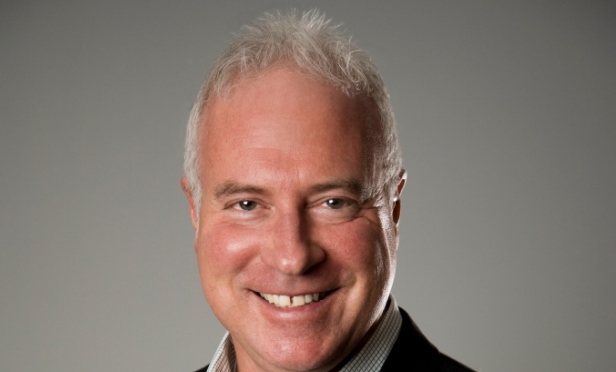 IRVINE, CA—Annual pricing gains have reached a new low for the current cycle, Ten-X Commercial said Wednesday in reporting its latest Commercial Real Estate Nowcast. Commercial pricing rose just 0.3% month-to-month in December, and is up just 1% from December 2016, marking the weakest appreciation pace since the downturn. "Despite positive economic news and a new tax law that should benefit CRE, investor sentiment has been quite weak, leading to a startling eighth straight month of pricing contraction for the sector," says chief economist Peter Muoio.
December's continued pricing contraction, Muoio says, "confirms that commercial real estate investors are wary going into the new year. Even segments like industrial and apartment, which seemed to have limitless potential just months ago, have seen marked pricing declines due to supply and other concerns. With pricing across all segments up just 1% in the past year, the question of whether pricing will pick up in 2018 or continue its sluggish performance remains to be seen."
The news wasn't all bad, with two of the major property sectors posting monthly gains in December. With 2.1% growth in the West, retail nationally edged up 0.4% for its seventh consecutive monthly increase. However, its year-over-year increase retreated to 4.3%.
Hotels also saw a pricing increase in December, although in contrast to the steady gains made by retail, lodging values have seen their monthly ups and downs. For December, the Hotel Nowcast was up 0.8% and is now up 2% Y-O-Y in its strongest reading since last May.
Ten-X cites a variety of factors that have helped hotel pricing reach a plateau following acute weakness. Among them: improving consumer and business travel indicators, a weaker dollar making US travel cheaper for foreigners and improved economic conditions abroad. Yet the firm also points to the threat of increased development as a potential drag on supply-demand equilibrium.
Conversely, office pricing has gained in recent months despite weak fundamentals but slid 1.6% in December. Office pricing is down 0.8 percent from a year ago, making it one of only two segments to post an annual pricing decline. Ten-X said office's weakness was evident across all regions in December, although the Northeast fared best.
The other segment to experience a Y-O-Y decline in pricing power, industrial, is down 3.5% from the year-ago period and o.6% from the previous month. That's the case even with strong fundamentals and new demand drivers—including cloud computing and cannabis legalization as well as e-commerce—putting wind in the sector's sails. Ten-X suggests that investors are concerned about the increasing pace of new supply and may be hedging their bets.
Last but not least, there's the apartment sector. A year ago, it was continuing to post monthly pricing gains, albeit at a slower pace. Not anymore. December's Apartment Nowcast posted a 0.3% decline from November, its sixth consecutive monthly drop.
Apartment pricing is now up just 2.6% from a year ago, says Ten-X. With only the West seeing Y-O-Y gains in December, national annual pricing growth is now at its weakest point of the cycle.