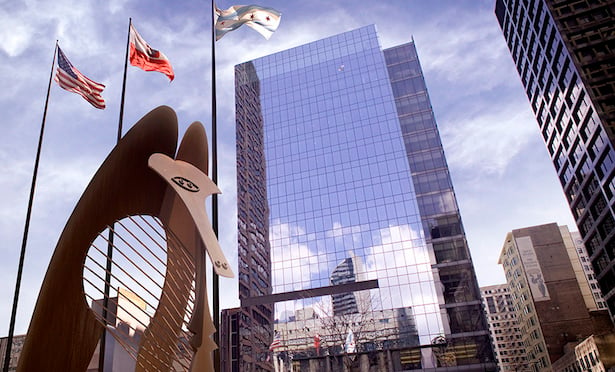 CHICAGO—"Healthy underlying operating performance" is a general theme as Morningstar Inc. surveys the US REIT universe in early 2018. However, equity analyst Brad Schwer also sees caution as a general watchword for investors entering that universe.
"Historically high asset prices for existing, stabilized institutional real estate is forcing the hand of many US REITs to focus on new development and redevelopment opportunities," Schwer writes in an outlook report on real estate stocks. "Although we still acknowledge the opportunity for prudent capital allocation to achieve excess returns, we are cautious of firms overextending themselves into riskier investments." That being the case, Schwer writes that the best bets for investment are "reasonably leveraged companies with solid prospects for long-term growth that can weather the natural cyclicality of the real estate markets."
At present, Morningstar's real estate coverage is trading at a 4% premium to the rating agency's fair value estimates, compared to a 7% discount when Morningstar issued its 2017 outlook report a year ago. That means attractive investment opportunities scattered across asset classes; two that stand out in Morningstar's global view are Vornado Realty Trust in the US office sector and CapitaLand Mall Trust in Singapore retail.
"We view themes in commercial real estate as generally defensive in nature, with lingering concerns about increasing bond yields associated with future rate hikes," according to Morningstar. "However, we continue to focus on underlying performance, which has remained healthy overall, as REITs have been focused on repositioning and strengthening their portfolios, deleveraging, and capital recycling. Construction of new property continues as firms look for higher returns, putting into question levels of new supply as economic uncertainty remains."
Within the US, though, Schwer points to "historically high levels of occupancy and durable balance sheets" for most REIT portfolios. Furthermore, the REITs benefit from in-place leases that can potentially be re-leased at higher current market rents, "giving these firms embedded cash flow growth" if not necessarily a safety cushion against future economic weakness."
While growth in the US real estate sector has slowed from the elevated levels seen in recent years, "we believe the market has been expecting this slowdown and has priced it into the sector," Schwer writes. "Although near-term uncertainty has affected leasing and transaction volumes, private-market asset values have largely stayed intact and should continue to serve as an anchor for public-market valuations."
However, Schwer points to increased new supply in localized markets (such as New York City and San Francisco) and asset classes (including office, multifamily and seniors housing) as increasing concerns. "Furthermore, a wave of legacy, peak-market property debt maturing over the remainder of the year may cause significant disruption in real estate property and capital markets," he writes.
Aside from questions of fundamentals in a mature real estate cycle, there's also what may—or may not—come out of the nation's capital this year. "Investors should continue to be skeptical of opportunities across different industries, as we expect actions by the new administration as well as potential for increased central bank interest-rate activity throughout 2018, to affect property and capital markets activity, asset pricing and overall volatility in the near term," writes Schwer. "While we don't view the tax plan as having significant effects on the overall sector, we do think elements of the plan could affect certain asset classes such as multifamily REITs given the potential elimination of the mortgage interest deduction."