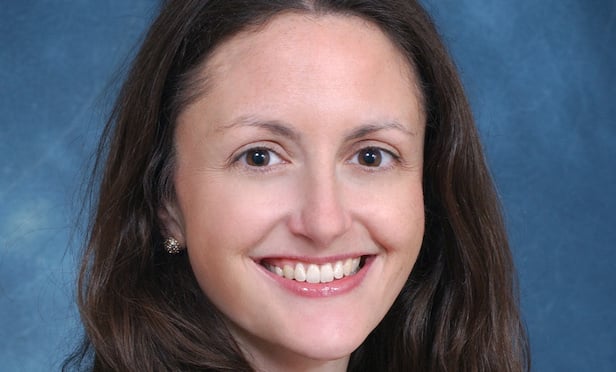 LOS ANGELES—Look for office fundamentals to continue improving nationally in 2018, albeit at a slower pace than the industry has seen since 2012. CBRE Group attributes the deceleration to both an increase in completions and a decrease in the number of office-using jobs that are expected to be created this year: about 212,000, or slightly more than half the annual average of 423,000 seen between 2010 and 2016.
The enactment of the $1.5-trillion tax reform package last month may not have much effect on that hiring pace. "Tax reform and also reduced regulation have certainly boosted business confidence, which is a positive for the broader economy and commercial real estate," Andrea Cross, Americas head of office research at CBRE, tells GlobeSt.com. "For office specifically, we could see more hiring than we forecast as a result. But because the labor market is so tight, it's more likely that we're not going to see a huge increase over what we had projected."
Cross notes that nationally, the unemployment rate is at a 17-year low, meaning that "essentially, those that want and are qualified for a job already have one. So we'd really need to see an increase in the labor force participation rate in order to see a significant boost in hiring, and we just haven't seen that yet."
However, points out Scott Marshall, CBRE's Americas president of advisory & transaction services | investor leasing, "As companies find they're relieved of the tax burden, I believe they're able to make additional investments, whether in R&D or maybe expansion into other markets, etc. So all of these different items contribute to a reinvestment back into the business or into the economy. It may not grow as fast as in previous years, but we are still going to see growth in the marketplace."
One aspect of office leasing for which a deceleration isn't in the cards is the technology sector's dominant position when it comes to demand for space. "Tech has accounted for about 20% of leasing volume during this cycle, and I see no reason to think that will change," says Cross. "We'll continue to see a lot of demand from the large players."
Cross notes that venture capital funding was up about 17% in 2017, representing the second highest total we've seen since 2000. "A lot of the funding is going toward a smaller number of companies," she says. "Essentially, investors are betting on the companies that they've presumed to be the winners in various areas of tech, so there's a lot of these mega-rounds in the very large, privately funded areas of tech that are driving demand for office space.
"Then on the smaller tech tenant side, one thing we'll be watching this year is the IPO pipeline," she continues. "Often, when there's a successful IPO it will spawn a wave of VC funding and startup activity from employees that have cashed out on their options. That'll be a key driver of demand for office space, especially in the places where a lot of these pre-IPO companies are based: California, New York and Boston, for example."
When it comes to large tenants in the tech space, few can match Amazon, which made headlines last fall with its RFP for a second North American headquarters. Speculation continues about where the e-commerce giant will develop the HQ2 project, and although Marshall declines to join that speculation, he points out, ""If you look at the largest users of space, they're making real estate decisions based on talent. We look at how low the seeking-unemployment rate it is; it is a war for talent and it's not just talent today, but it's retaining, training and labor longevity.
"So as we've seen many users evaluating their headquarters, whether it's primary or secondary headquarters, they're making 10- or 15-year real estate decisions," he adds. "For that, you have to have confidence in the depth of that labor and that talent over time."