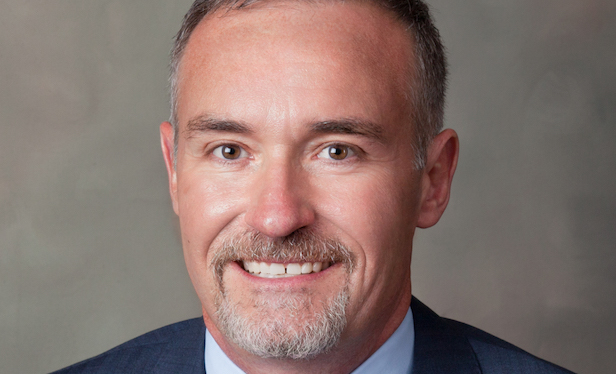 DENVER—Data center demand has reached record levels in the past few years, and shows no signs of ebbing in 2018. That's the case even as nearly 300 megawatts of capacity are scheduled for delivery in the sector's primary markets—new inventory that will be delivered to markets with vacancies at or below 5%.
These are among the key findings of CBRE researchers in the data center section of the firm's 2018 US Real Estate Market Outlook. With investor demand hitting new peaks, as well, this formerly niche asset class is drawing mainstream interest. Pat Lynch, senior managing director for CBRE's Data Center Solutions group, oversees a team that provides colocation, cloud and hybrid IT and acquisition and disposition services to clients. Here, he surveys the current landscape for the sector as well as what's ahead.
GlobeSt.com: Absorption of data center space has set new records each year for the past three years. Have construction and demand been in sync?
Pat Lynch: In general, that has been the case. A few of us who were around in the early 2000s, when the first tech bubble popped, are still a little cautious. But then and now are two very different time periods. What we're seeing now is the majority of demand occurring in the primary markets—DC, Dallas, Chicago, Silicon Valley, Phoenix and a few others—and the large developers that are building it at scale are focused on those markets more often than not. And they're building out the space incrementally.
A lot of the groups building data centers in the early 2000s were tech companies. I was with one of them at the time, and we just built big blocks of space, not as big as we do today. We built a bunch of white floor, put the network piece in the middle, started on the corners and just figured all of the components would grow into each other. People don't do that today. The evolution of data centers as a real estate class has created some discipline that has been healthy for the industry. You'll see people announce 500,000 or a million square feet, but they build it in increments, and they're able to add new supply very quickly but not in the same way that people did during the tech bubble.
The other thing that's healthy for the industry is the balance sheets of the people taking the space down. If you look at a lot of the hyperscale cloud firms that are taking down the big blocks of space, the vast majority of them are very healthy companies with strong balance sheets.
GlobeSt.com: Is development and construction dominated by some of the large data center REITs, or are companies which aren't even necessarily real estate firms involved as well?
Lynch: In the past year or two, the data center REITs have performed very well. Two of the six largest public REITs are data center REITs when you look at Equinix and Digital Realty. You're also seeing a lot of the private data center companies get recapitalized, in the case of Vantage Data Centers or Cologix, or get acquired in the case of Zenium. So there is consolidation going on, but it's not just the public companies. There's a significant amount of private capital that's still involved in the space.
GlobeSt.com: Looking at the investor profile, since data centers are still something of a specialty category, it would seem that those who play in that space tend to be more knowledgeable and committed. It's not a sector for those who are only looking for a passive income stream.
Lynch: Not necessarily. Given the performance of the space, the inquiries that we're fielding across the platform from people wanting to learn more and wanting to invest in the data center space increased significantly in the past year. We tracked approximately $22 billion in capital markets activity, including asset sales, M&A and recapitalizations. That's a significant volume of dollars transacted in what has historically been something of a niche market. We're seeing some of the traditional real estate players move into the space, and in many cases looking for operators to bring that expertise to them. We saw that in 2017 and we expect to continue to see it happening in '18.
GlobeSt.com: In terms of space demand drivers, are we seeing a mix of smaller tenants incrementally accounting for space along with the big cloud data providers?
Lynch: It's all of the above. The biggest users of space are clearly the hyperscale cloud providers, and I don't see that changing in the foreseeable future. On the next tier down, think about financial services, human resources, storage services—there's a whole litany of successful companies that are also deploying a global public cloud and are very likely to be taking colocation space. We're seeing that in the marketplace.
Two years ago, the word was that everything is moving to the cloud. We're not seeing that, but we are seeing our clients adopting hybrid IT. They're taking some of their business and putting it into the cloud, but a piece of it is staying in a colocation enterprise data center. It's not a matter of "cloud or colocation, pick one." Most of our clients, regardless of industry, are doing a little bit of all of that.