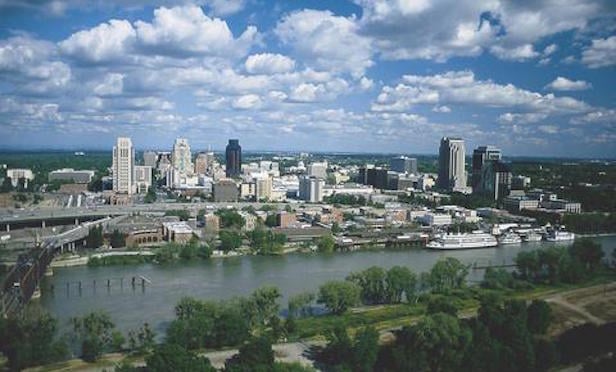 SANTA BARBARA, CA—The wind hasn't left the apartment sector's sails just yet, Yardi Matrix said Thursday. The firm's newly issued US Multifamily Outlook report says the sector will continue seeing growth, "though it will be tepid for the next 18 to 24 months."
Notwithstanding a continued influx of new supply, "We expect that fundamentals will weaken only slightly in 2018, and thus rents will continue their moderate rate of growth," the report states. Yardi Matrix says its forecast a 2.5% increase in rents this year is "on par with the rate of growth in 2017."
Yet that new supply is expected to hit a cyclical high this year, with 360,000 units expected to come on line. This pace of deliveries will outstrip demand and cause the occupancy rate to slide, "albeit slowly," according to the report.
The average occupancy rate of stabilized properties declined 40 basis points to 95.3% in '17, says Yardi Matrix. "As we expect a new cycle high in deliveries this year, that rate will likely continue to drop, tempering rent growth."
The effect is likely to be felt most keenly in increase in deliveries metro areaswith the highest rate of increase—such as Nashville, Austin, Seattle and Charlotte—and in large coastal markets such as New York City where affordability is already a serious issue. "The slowdown in delivery that took place last year offered traditionally supply-constrained markets a further push in growth, and gave markets with concerns about overbuilding some room to breathe," the report states.
California's capital city has topped the rankings in Yardi Matrix studies of rent growth for some time now, and Sacramento is expected to continue holding the top spot this year, with year-over-year increases of 7.2%. That's due to low inventory growth and demand from a stable and growing job market, as well as the city's proximity to the Bay Area.
Longer-term, Yardi says that renter demand for apartments shows "no signs of slowing. The number of Millennials in the prime 20-to-34-year-old renter cohort will keep growing, while retirees will continue to downsize. Forecasts call for household growth of roughly one million per year for the next few years, and although housing is recovering, rental demand will be fueled by urbanization and other social trends such as fewer cars on the road."