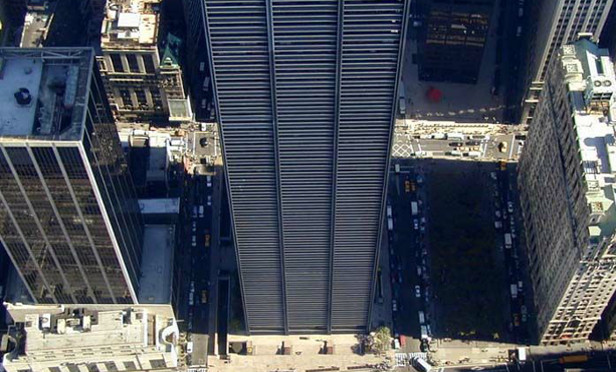 NEW YORK CITY—US commercial property sales declined 7% year over year in dollar volume to $463.9 billion in 2017, says Real Capital Analytics. However, in contrast to a decade ago, the decline in volume was accompanied by an almost equal Y-O-Y rise in pricing, to 7.1%. As the year ended, values across commercial real estate were up 23% from their pre-crisis peak a decade ago.
"This slide in sale activity is not a downward spiral where buyers sit on their hands in anticipation of lower prices," according to RCA's latest US Capital Trends report. "Rather, both buyers and existing owners are reassessing their price expectations and a growing chasm between their expectations makes deals more difficult."
Although these reassessments have resulted in volume declines, "the scale of decline is modest in some respects," according to RCA. Since its 2015 peak, deal volume has dropped only 15% on a cumulative basis. And it's still ahead of the levels seen in 2014.
That being said, RCA notes that unlike in prior years, investor hesitancy carried through the fourth quarter. In most years, Q4 deal volume will account for 30% of the full-year total. "For Q4 '17, though, this share was only 26%, in line with a 13% Y-O-Y decline in sales," according to the USCT report. The double-digit drop in quarterly sales volume was due mainly to a drop-off in entity-level deals during Q4.
Industrial was the only property type to see a sales volume increase across the board in '17; deal volume for the sector was up 20% from the year prior. It also posted the strongest pricing gains among property types.
In contrast to 2016, when office values posted the highest Y-O-Y gain among the major property sectors, prices for office overall were up just 3% in '17, although medical office pricing increased by 22% Y-O-Y. Volume in the sector was off by 8% from '16, with CBD asset transactions down by 21%.