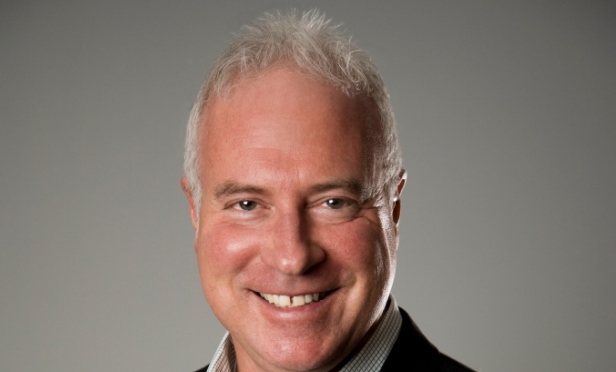 IRVINE, CA—The Ten-X Commercial Real Estate Nowcast has now made it nine for nine, with the monthly pricing index—based on Google Trends and Ten-X's own data—reflecting a further contraction in January and continuing an unbroken streak that began last May. Only office registered positive movement in values for the month, and overall CRE pricing is up just 1% from a year ago.
"The further declines in January demonstrate that commercial real estate investors continue to be wary," says Peter Muoio, chief economist with Ten-X. "With pricing gains across all segments remaining at just 1% in 2017, we'll be looking to see if recent tax cuts and strong economic fundamentals bring CRE pricing back up to positive gains throughout 2018."
He notes that the 0.3% decline in the CRE Nowcast comes at a time when investors could be expected to be upbeat. "Despite continued positive economic news including a surging stock market, solid economic growth and a new tax law that should benefit CRE, investor sentiment continues to be weak," Muoio says.
Office's 0.6% appreciation for January stood in contrast to the declines seen across the other four major property types. Longer term, though, office pricing remains flat, since January's increase only partially offset the 0.8% decline seen in December, and the regional picture for the month was mixed, with gains in the Northeast and Southwest and losses elsewhere.
Regarded as ironclad not so long ago, apartment sector pricing continues to trend down according to the Ten-X Apartment Nowcast, which posted a 0.5% decline in January. After seven consecutive months of pricing declines, apartment values are now just 1.3% above year-ago levels.
The sector's weakness overall is due to ongoing increases in the national vacancy rate and slowing rent growth, says Ten-X, which earlier this week reported a 40-basis point increase in the national vacancy rate compared to January of last year. "All good things come to an end, and this truism is now to become manifest in the multifamily sector where the long-anticipated turning of the cycle is underway," Muoio said when the report was issued. Only the Northeast saw a modest gain in pricing this month, offset by declines in other regions.
The biggest monthly decline for January occurred in the hotel sector, which was off 1.1% from December and is now up just 1.7% on an annual basis. Ten-X's Hotel Nowcast has shown volatility from month to month on account of negative investor sentiment. That's the case even as seasonally adjusted occupancies ended '17 at the highest level of this cycle and showed continuing room rate growth, albeit at a slower pace. Here, only the Southwest showed a modest pricing gain for the month.
Although not as steep a monthly decline, arguably more surprising was January's result for the industrial segment, with the Ten-X Industrial Nowcast slipping 0.4% and bringing pricing down 3.6% year over year. This is occurring even amid generally strong fundamentals for this property type.
Ten-X chalks up the negative investor sentiment to potential changes in US trade policy which could dramatically shift the path of industrial's fundamentals. The sector's weaknesses were most pronounced across the Northeast, West and Midwest.
And while the Ten-X Retail Nowcast showed surprising strength late last year, January brought a 0.25 drop. However, with pricing now 4.5% above year-ago levels, retail continues to be the best-performing property type in that regard.