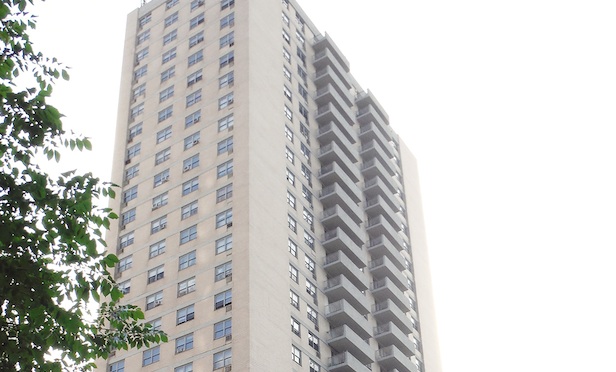 NEW YORK CITY—A package of 128 sponsor-held condominiums has changed hands on the Upper West Side. The buyer of the 403,000-square-foot condominium building at 100 W. 93rd St. paid nearly $48 million for the property. The package is the largest portfolio of unsold sponsor units to trade in Manhattan so far this year.
Eastern Consolidated brokered the sale of the 29-story building. The real estate services firm only identified the buyer as a local investor, and the seller as a real estate partnership. However, the Real Deal reports the buyer was ABC Properties while the seller was Starrett Corp., which converted the building to condominiums in 2007.
Situated one block from Central Park, the property has 35,000 square feet of retail space at its base, of which Trader Joe's reportedly has about 20,000 square feet. Party City also is a tenant in the retail condominium.
Additionally, the building features a large new community facility, which is leased to a school; and an enormous private, landscaped roof deck with outdoor seating at the second floor level.
The Eastern Consolidated team was led by Brian Ezratty, vice chairman and principal; Deborah Gutoff, senior director and principal and George Moss, senior director, who represented the sellers. Gutoff and Moss procured the buyer. Scott Ellard, VP and principal, served as the analyst for the deal.
"This was a very hotly sought after condo package that generated a great deal of investor interest," says Ezratty. "Condo and co-op portfolios of this kind generally appeal to a core group of niche investors, but this package also attracted broader interest from multifamily investors."
Adds Gutoff, "A package like this one at 100 W. 93rd St., within a newly repositioned high-rise apartment building, rarely becomes available in such a desirable residential neighborhood."
The building is a block from the Trinity School and near other schools, houses of worship, retail stores, restaurants, and cultural and entertainment venues as well as Riverside Park and Central Park.