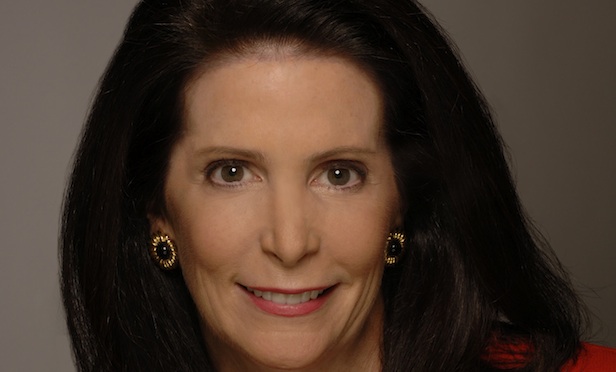 NEW YORK CITY—Cushman & Wakefield has named executive vice chairman Tara Stacom the company's top producer globally for 2015.
This is the second time the prolific industry professional has secured this designation. She also was the first woman in the firm's history to achieve top broker status. A member of Cushman's global advisory board, Stacom closed transactions valued at more than $1.6 billion across a dozen countries in 2015.
Her work last year included deals on behalf of such tenant clients as Allen & Company, Korn Ferry, Hackensack University Medical Center and Visiting Nurse Service of New York. Her building agency assignments include such clients as Glorious Sun, Morgan Stanley, Murray Hill Properties/Clarion Partners, Tishman Speyer Properties, RXR Realty, SL Green, Kensico Properties, The Durst Organization, and The Port Authority of New York and New Jersey.
Over her 35-year career, she has executed more than 45 million square feet in leasing, sales, and corporate finance transactions. She has often been ranked as a top landlord broker in Manhattan based on total square footage leased, and has represented high-profile tenants in many large-scale office leases both nationally and across the globe.
"Success in our industry requires unparalleled dedication and perseverance, combined with the ability to always put the needs of the client first," asserts Brett White, chairman and CEO of Cushman & Wakefield. "Tara Stacom brings these attributes to her job every single day. Through a combination of poise, professionalism, and market knowledge, she stands as a role model for brokers throughout our company."
"In an increasingly global economy, Tara is fluent in markets around the world," adds Joseph Stettinius, chief executive–Americas for C&W. "She brings a combination of keen US and global strategy combined with expert execution abilities, making her an amazing contributor to our company."
Notes Ron Lo Russo, president, tri-state region for Cushman & Wakefield, "Tara Stacom consistently structures deals that deliver maximum advantage for her clients. As the strongest-performing broker in 2015, her success serves to inspire the entire Cushman & Wakefield team to always aim to deliver creative and innovative solutions to drive meaningful results for clients."
In January, the Real Estate Board of New York presented the Bernard H. Mendik Lifetime Leadership in Real Estate Award to Stacom, her sister Darcy—a vice chairman at CBRE—and their late father, Matthew Stacom, former vice chairman of Cushman & Wakefield, which honors individuals who have displayed exceptional service to the real estate industry and recognizes their professional accomplishments.
In 2011, she was honored by REBNY with the Most Ingenious Deal of the Year Award (First Place Henry Hart Rice Award) for the leasing of One World Trade Center.
Tara Stacom serves the real estate industry as a director of the Realty Foundation of New York and as a member of REBNY's Ethics Committee. She also is a Director's Circle member of Girls, Inc., a national not-for-profit that supports girls in their quest to become strong and independent women. Additionally, she serves on the board of Right to Dream, a Ghana-based not-for-profit that provides underprivileged African children with opportunities to build stronger futures for themselves and their communities.