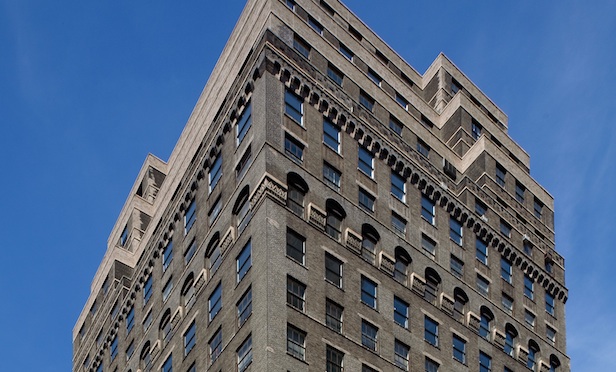 NEW YORK CITY—Lilker Associates Consulting Engineers has signed a long-term lease for 24,000 square feet at 1001 Ave. of the Americas in Midtown. The firm has occupied the location since 1998 and will expand from the 17,000 square feet it currently leases. Savills Studley's corporate managing director Scott Weiss, arranged the transaction—along with executive managing director Erik Schmal—on behalf of the tenant. Landlord ABS Partners Real Estate was represented in-house by James Caseley.
42West—the largest independently-owned public relations firm in the entertainment industry—has agreed to relocated its headquarters here from 220 W. 42nd St. (also known as the Candler Buidling) to 600 Third Ave. in a transaction arranged by Savills Studley. The brokerage firm's executive managing director Jeffrey Peck and managing director Gary Kerper represented 42West in the 12,505-square-foot, long-term transaction. The landlord, L&L Holding Co., was represented in-house by VP and director of Leasing Andrew Wiener.
A new lease and a renewal have been signed with ATCO Properties & Management for a total of 9,364 square feet at 381 Park Avenue South. Data and analytics firm Knowledgent Group has signed a seven-year, 4,747-square-foot lease comprising a portion of the 10th floor at the 16-story, 220,000-square-foot property, which is located at the southeast corner of East 27th Street. The firm expects to relocate from 1177 Ave. of the Americas to the building by end of summer 2016. Also signing is Sepp Leaf Products, which has renewed its 4,617 square-foot lease on the 13th floor for another three years. Knowledgent Group was represented by Chris Kraus of JLL in the first transaction, while Jarad Winter of ATCO Brokerage Services represented ownership in-house. Sepp Leaf Products was represented by Peter Goldich of ATCO Brokerage Services. The asking rent in both transactions was $68 per square foot.
The family-run Brooklyn Spice Co. is taking a new space in Greenpoint that's more than double the size of its current operation in the Bushwick section of Brooklyn. The firm has signed a 5,060-square-foot lease for a warehouse while it plans to keep its retail business at its existing store, at 225 Eagle St. Jacques Wadler and Vincent Lopez of Kalmon Dolgin Affiliates represented the tenant, in the transaction, as well as the landlord, Celtibero.
Onex Real Estate Partners has signed a 3,321-square-foot lease with the American Cancer Society at SkyView Wellness, a 32-unit, 50,000-square-foot office complex within The Shops at SkyView Center in Flushing, Queens. The office development is slated to open this summer. William O'Brien of M.C. O'Brien represented the tenant in the transaction, while Onex Real Estate was represented in-house. The asking rent was approximately $65 per square foot.