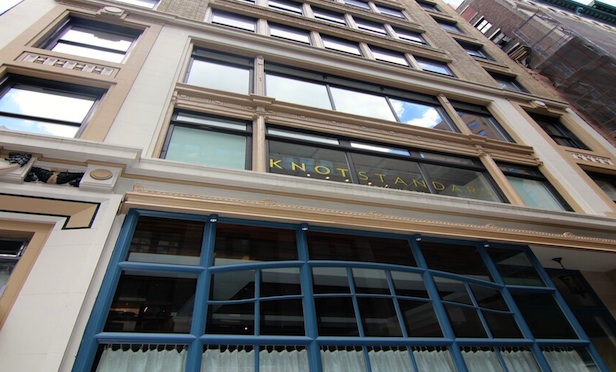 NEW YORK CITY—In a joint venture with an affiliate of China Orient Asset Management Holding Ltd., The Kaufman Organization has recapitalized its Madison Square portfolio, four office buildings throughout the NoMad and Flatiron Districts in Midtown South. The strategic recapitalization of the 352,658-square-foot portfolio reorganizes the ownership structure for the long-term future.
"We are excited to have China Orient join us as a partner for Madison Square Portfolio, as this highly successful transaction will take the Midtown South office buildings to the next level," says Fredric Leffel, president of Kaufman New Ventures. "Now that capital improvements for the portfolio have been completed, we look forward to bringing the portfolio to successful fruition."
Acquired by Kaufman in 2014, Madison Square Portfolio consists of 19 W. 24th St., 13 W. 27th St., 45 W. 27th St. and 119-125 W. 24th St. The portfolio has undergone an extensive capital improvement campaign, including interior and exterior renovations.
Following the upgrades and rebranding, Kaufman has nabbed tenants from a wide range of industries, including consumer products, social media, fin tech, fashion, broadcast media and architecture. The Midtown South sub-market features access to multiple subway stations and transportation hubs.
"The Kaufman Organization is a long term owner and investor in commercial property and sophisticated in its ability to reposition commercial office properties such as its Madison Square portfolio, making the company an ideal partner for China Orient on this transaction," says Roy Chen, managing director and head of US real estate of China Orient. "Together with Kaufman, we are confident we will continue to create value for this well-positioned portfolio, and continue our strategic growth within the local and national real estate market."
In the new partnership, Kaufman will remain an operating partner of the portfolio while the firm continues to execute final lease-up and introduce value–add initiatives.
"The Kaufman Organization continues to be a leader in Midtown South having acquired, redeveloped and leased over half a million square feet of commercial space in the last 24 months," says Michael Kazmierski, VP of Kaufman New Ventures. We look forward to continuing our commitment as one of the most active investors in the market."