Here is a roundup of the latest leases, sales and other transactions in the Northeast middle markets.
NEWS & NOTABLES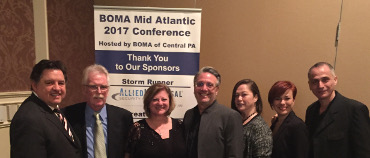 NEW YORK CITY—The Building Owners & Managers Association of Greater New York has received two of the eleven honors at this years' BOMA Middle Atlantic conference. The awards were given for two of its members' properties—the Operating Office Building (over one million square feet) category for the Starrett-Lehigh Building, at 601 W. 26th St., owned by RXR and managed by Mitchell Grant; and 900 Third Ave., owned by Paramount Group and managed by Brendan Shanley in the Operating Office Building (500,000–one million square feet) category.
STAMFORD, CT— Newmark Grubb Knight Frank has been appointed by Building & Land Technology as the exclusive leasing agent for three properties on Glover Avenue in Norwalk, CT totaling 507,215 square feet, as well as BLT's Harbor Point retail portfolio here, totaling 30,116 square feet. NGKF vice chairman Brian Waterman, senior managing director Tim Rorick, managing director Torey Walsh and associate Jack McDermott will manage leasing for 10, 20 and 45 Glover Ave. NGKF retail senior managing directors Peter Fine and Jessica Curtis, director Nick Marona and associate Robert Marona will manage the leasing for the Harbor Point retail properties and pad sites.
DEALTRACKER DAILY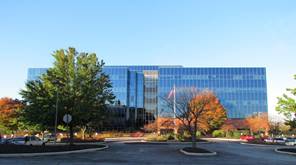 PHILADELPHIA—Healthcare services firm Centene Management Co., a St. Louis-based company, has expanded its presence in the Mid-Atlantic region with a 68,846-square-foot office lease at 300 Corporate Center Dr. in Camp Hill Corporate Center here. Cushman & Wakefield's Jason Sourbeer, in conjunction with Scott Bazoian, led teams here and in St. Louis in completing the transaction. The brokerage firm represented both the tenant and the landlord—LNR Partners, a division of Starwood Property Trust—in the transaction.
ELMWOOD PARK, NJ—Doug Gaffney and Jason Lynch of Lee & Associates New Jersey, recently closed three transactions with an aggregate deal value exceeding $15 million. In the largest of the three transactions, the team sold a fully leased two building industrial complex on 9.2 acres on behalf of Panther Graphics. The two building campus is located at 256-270 Sheffield St. in Mountainside, NJ. In late 2016, the team had procured a tenant to fill the partially vacant complex. In addition, Gaffney and Lynch, represented California Closets in its lease renewal for their NJ office and showroom headquarters located at 4 Gardner Rd., parallel to Route 46. The landlord is Prologis US Logistics Fund. Lastly, Gaffney represented the law firm of Blume Forte et al in Chatham. A long-term lease renewal of 19,500 square feet was structured at One Main Street. Justin Gingeleskie, of the KRE Group, represented the landlord.
MONEY MOVES
EAST SETAUKET, NY—Holliday Fenoglio Fowler has closed the $81.45 million recapitalization of Stony Brook Technology Center, an eight-building medical office portfolio totaling 261,824 square feet in the Long Island community here. HFF represented TRITEC Real Estate, and procured the partner, a fund advised by UBS Real Estate & Private Markets. Completed between 1987 and 2007, the portfolio is located within a master-planned business park proximate to several large universities and hospital groups, including Stoney Brook University, in Eastern Long Island. Stony Brook University is one of the key tenants in the 97%-leased portfolio, occupying more than 65% of the buildings. The HFF team representing TRITEC was led by senior managing directors Andrew Scandalios and Jose Cruz and assisted by senior managing director Michael Gigliotti.