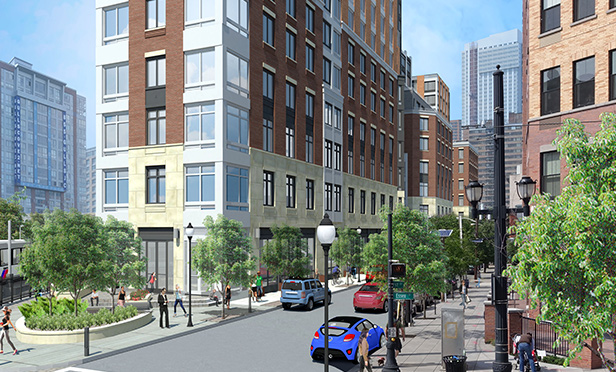 JERSEY CITY, NJ—Construction has begun on 207 Van Vorst Street in Jersey City, NJ, consisting of two 15-story buildings with 408 residences and approximately 14,500 square feet of ground-floor retail space.
The project, which is being developed by Fields Development Group, was designed by architectural firm Marchetto Higgins Stieve. McLaren Engineering Group is providing structural engineering design and construction support for the project.
"The latest among a multitude of multifamily buildings that we are constructing in Jersey City, 207 Van Vorst is a great example of the type of challenging project that Fields Construction excels at completing," says Fields construction principal Jim Caulfield. "We're excited to expand upon our hard-earned reputation here on New Jersey's Gold Coast, where we're building structures for many of the market's premier developers."
The building, which is supported by steel-pipe-bearing piles, integrates two distinct structure types: an innovative light-gauge steel framing in a nine-story structure atop a five-story concrete podium.
"Using light-gauge steel saves on construction time, reduces the overall project material cost and is environmentally friendly, since most of the material is from recycled sources," says Thomas W. Broderick, PE, LEED AP, division chief, structures division, McLaren Engineering Group.
Construction of 207 Van Vorst is split into two phases, and the northern building is currently underway. Construction of Phase 1 is expected to be complete in spring 2017 and Phase 2 in late 2017.
In addition to various projects along the Gold Coast, Fields Construction is currently providing third-party construction management services for high-profile projects in the New Jersey cities of Asbury Park and Harrison, as well as Stamford, Connecticut.
Correction, 5/3/2016: In an earlier version of this article, the completion date for the project was given as the end of 2016, based on incorrect information provided by the developer. Construction of Phase 1 is expected to be complete in spring 2017 and Phase 2 in late 2017.