Here is a roundup of middle market deals and news from the Northeast this week.
Deal Tracker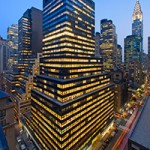 NEW YORK, NY—Xerox has signed a roughly five-year lease for 26,714 square feet of office space with its related company Conduent. The digital company is relocating from a sublease at 485 Lexington onto a portion of the 25th floor in the same building. Conduent will occupy the balance of the same 14,207-square-foot floor. Conduent has also leased a portion of the 22nd floor at 420 Lexington covering 12,507 square feet for 10+years. Robert Stillman and Conor Denihan of CBRE represented Xerox in the transaction, while David Kaufman negotiated in-house on behalf of SL Green.
NEW YORK, NY—Cushman & Wakefield was exclusively selected to market a package of 22 condominium units within Gateway Condominiums at 257 Central Avenue in White Plains, New York. The asking price is listed at $8.95 million. A Cushman & Wakefield team of Thomas A. Donovan, Tommy Lin, Eugene Kim and Robert Rappa is leading the efforts.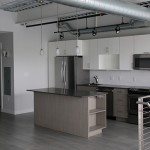 BOSTON, MA—Holliday Fenoglio Fowler arranged $21.6 million in first mortgage financing for Hathaway Lofts, a recently-completed, class A multi-housing community in the Porter Square neighborhood of Cambridge, MA. Working on behalf of Camco Management Company, HFF placed the 10-year, 3.23 percent, fixed-rate loan through a correspondent life insurance company. Formerly the Hathaway Bakery, Hathaway Lofts was completed renovated and restored into a luxury residential community comprising 46 loft-style, condominium-quality apartments.
Leominster, MA—F&M Plastics has purchased a 227,422 square-foot single story industrial building, 175 Pioneer Drive, Leominster, MA for $5.15 million. David Stubblebine and James Stubblebine of The Stubblebine Company/CORFAC International represented the seller, Star Realty, in the transaction. Andrew Sacher of AIS Development represented the buyer.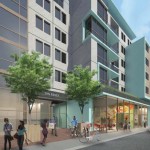 BOSTON, MA—NAI Hunneman arranged the construction financing for Ten Essex Street, a new, 46-unit, multifamily development in the heart of Cambridge's Central Square adjacent to the MBTA Station. NAI executive vice president Andrew Kaeyer and associate Nick Biondo arranged the $19 million construction financing with People's United Bank on behalf of 3MJ Realty, the property's owner.
Notables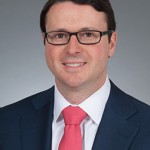 BOSTON, MA—Cushman & Wakefield named Tom Sullivan an executive director. An accomplished commercial real estate professional, Sullivan brings 14 years of capital markets experience to his new role at the firm. Sullivan joins Cushman & Wakefield after five years at Cantor Commercial Real Estate, where he was managing director of the firm's Boston office.
HUDSON, MA—Calare Properties, a private Massachusetts-based real estate investment firm and operator, named Todd Barclay vice president of acquisitions and portfolio management. In his new role, Barclay will focus his expertise on analyzing new investment opportunities for the firm. Most recently, he was vice president of acquisitions and asset management at KS Partners, Woburn, MA.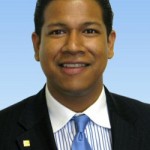 LONG ISLAND CITY, NY—Greiner-Maltz named Atanu Bhattacharjee an industrial broker. Bhattacharjee is a New York State licensed real estate broker and will specialize in industrial and flex assets in the Bronx and Westchester areas.
HACKENSACK, NJ—NAI James E. Hanson named Justin Allessio a sales associate in its Hackensack office. Before joining NAI Hanson, Allessio was an energy efficiency project manager with Conserva Partners in New York City.
VINELAND, NJ—The New Jersey chapter of the American Institute of Architects (AIA-NJ) says Bruce D. Turner, AIA, will begin a three-year term as its regional representative to the AIA National Strategic Council.