Deal Tracker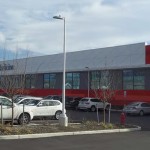 CHERRY HILL, NJ—CBRE's Capital Markets Debt & Structured Finance team arranged a $41 million life company loan for Penn Medicine's 155,000 square-foot office building located at 1865 Marlton Pike East in Cherry Hill, NJ. The property, a former Sym's clothing store, is leased on a long-term basis to University of Pennsylvania Health System. The property has been transformed into a state-of-the-art multi-disciplinary primary care center, with clinical offices for numerous medical practices, including cardiology and radiology. CBRE's Nick Harris, Steve Roth and Steven Doherty procured financing for the buyer.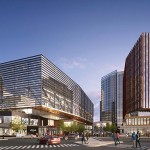 NEW BRUNSWICK, NJ— Jones Lang LaSalle says New Brunswick Development Corp. began site preparation on the Ferren Mall Parking Deck for The Hub @ New Brunswick Station. New Brunswick Development expects site construction of its 1.7 million-square-foot mixed-use redevelopment project to commence in April 2017. JLL is Devco's exclusive marketing agent for The Hub. The team managing the assignment includes Daniel Loughlin, managing director and New Jersey brokerage lead; Scott Lesh, managing director; Peter Ladas, senior vice president; and Scott Stange, vice president.
BRIDGEWATER, NJ—The KRE Group has acquired Summit Hill, a 228-unit rental community in Springfield, NJ for $70 million, in partnership with Avenue Realty Capital, a real estate investment firm focused on multifamily and mixed-used properties in the New York metropolitan area. Summit Hill, located at 100 Stone Hill Road, is a garden style apartment community tucked away in a wooded setting near Routes 78 and 24 in western Union County. It is the latest of three garden apartment acquisitions totaling more than $222 million that KRE has completed in 15 months, comprising over 1,065 apartment units.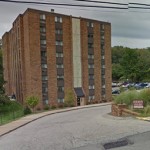 PITTSBURGH, PA—The Aspen Companies, an affiliate of Treetop Development, acquired Beaver Falls Apartments and Douglas Plaza Apartments, two Project-Based Section 8 properties located in the suburbs of Pittsburgh, PA, for $19.9 million. The Beaver Falls Apartments, acquired for $8.4 million, are located at 1008 7th Avenue in Beaver Falls, PA. The Douglas Plaza Apartments, acquired for $11.5 million, are located at 2407 Laketon Road in Wilkinsburg Borough, PA. The properties consist of 381 apartments totalling 309,042 square feet. The apartments at the properties, which were previously owned by the privately-held investment firm Belveron Partners, are subsidized under housing assistance payment contracts provided by The U.S. Department of Housing and Urban Development (HUD).
ROCHELLE PARK, NJ— Shelbourne Global Solutions, a real estate investment firm based in Brooklyn, has acquired 21 Fadem Road in Springfield, NJ, an industrial property acquired in 2008 by Tulfra Real Estate, in partnership with The Hampshire Companies, for $12 million. The 5.43 acre property was fully leased at the time of sale. Norman Feinstein, Vice Chairman of The Hampshire Companies was the owner representative.
Notables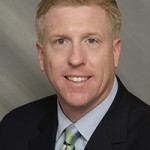 HACKENSACK, NJ—Thomas Vetter SIOR (pictured), and Jeffrey DeMagistris SIOR, of NAI James E. Hanson, were the recent recipients of the Society of Industrial and Office Realtors' 2016 Transaction Award for Largest Dollar Volume Transaction in the Member to Member Redevelopment category for their efforts on the $12,490,720 sale of a 53,152 -square-foot fulfillment center in Carlstadt, NJ. Vetter and DeMagistris represented Sitex Group in the sale of the newly constructed industrial building located at One Palmer Terrace in Carlstadt, to Loftex Logistics, a Chinese textile company. Built on the site of a former office building, the new building was designed with the modern warehouse user in mind, boasting 32' clear ceiling heights, 52' x 60' column spacing, five loading docks with 30,000 lb. capacity levelers and one drive-in door. The warehouse also features state-of-the-art, energy efficient T-5 fluorescent lighting and 41 on-site parking spaces as well as a 130' truck court with a 60' concrete apron.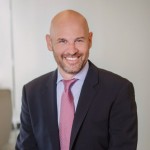 EAST RUTHERFORD, NJ—Michael Nevins has joined Cushman & Wakefield as City Lead, Asset Services for the New Jersey market. In his new role, Nevins will be responsible for operations, new business development, and financial oversight of the Asset Services business in the Garden State. He will also focus on recruiting top industry professionals, team engagement, cultivating best practices, and executing consistent processes and procedures.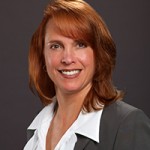 MORRISTOWN, NJ – Avison Young promoted project management team professionals Tracey Kasper (pictured), John Mercurio, and Gabe Sasso to Principal in the firm's New Jersey office. A well-known leader in the project management space and a member of the U.S. Green Building Council Board, Kasper also served as the U.S. leader of Avison Young's internal Global Citizenship Affinity Group. Mercurio also joined The Walsh Company in 2006 and currently serves as Vice President, Construction, at Avison Young. He has generated significant construction and project management revenue for the firm since joining. Sasso joined Avison Young in 2013 after working for Gale Construction for the prior 22 years. He led the pre-construction and construction efforts for both development and third party projects and is currently the Principal-in-Charge of a major project for the United States Golf Association, which includes the complete renovation of the USGA's 100,000-square-foot administration building and a 40,000-square-foot addition.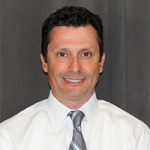 NEW BRUNSWICK, NJ—Providence, RI-based Gilbane Building Company promoted Daniel Shea to Vice President and Business Unit Leader for New Jersey. Mr. Shea, who previously served as Vice President, Operations Manager, has over 30 years of professional construction management experience. In his role, Mr. Shea will focus on internal and external client satisfaction, preconstruction, operational support and will ensure all New Jersey projects are staffed accordingly and completed on time. Throughout his career, Mr. Shea has maintained integrity-based relationships with subcontractors and vendors and successfully coordinated estimates and operations for the projects in his portfolio. Gilbane Building Company currently has over $700 million of work in the New Jersey marketplace. The New York Division of Gilbane now comprises New York City, Upstate New York and New Jersey, and consists of almost 500 employees with a combined work value of almost $4 billion.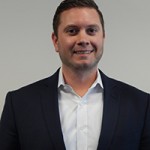 PHILADELPHIA, PA—Christian Van Horn has joined CBRE as an associate. He has more than 12 years of experience in the real estate industry working as an asset manger, project manager and leasing agent. Before joining CBRE, Mr. Van Horn was a retail specialist for Cushman & Wakefield focusing on both tenant and landlord rep accounts
TOTOWA, NJ—Imperium Powered by Acumatica, Integrated Business Systems' cloud-based lease management/accounting software, has received Acumatica-Certified Application status for the newly released Acumatica 6.1 platform. Version 6.1 includes several important enhancements with direct benefits for commercial real estate owners and operators. Since its launch in 1979, IBS's legacy lease management/accounting software has been used by dozens of New York/New Jersey regional commercial and residential real estate owners and operators. The program offers a full financial management and reporting suite – including deep functionality in the areas of escalations and recoveries – with robust lease abstracting, and utility and tenant service billing features for multi-family, commercial and other specialized markets.