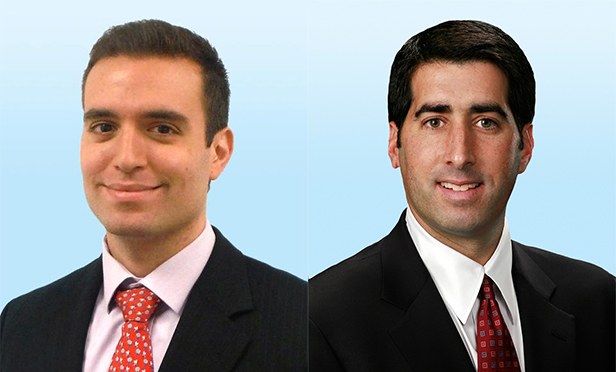 PARSIPPANY, NJ—Big-box leasing activity drove robust first-quarter industrial demand in northern and central New Jersey, while the financial services and pharmaceutical sectors led office activity, which registered a lower-than-average pace, according to Colliers International Group. Colliers released its first-quarter 2017 Market Snapshots, which outline key trends, transactions and expectations.
INDUSTRIAL
—There was 11.4 million square feet of leasing activity, a level 13.2 percent higher than the five-year quarterly average. Because of scarce available space, tenants opted to renew at an accelerated pace; renewals accounted for 35 percent of all activity.
"Economic indicators and market fundamentals remained positive, benefiting owners and developers," says Colliers' David A. Simon, SIOR, executive managing director and New Jersey market leader. "With limited available warehouse/distribution space, average asking rent growth continued – increasing to $6.74 per square foot and reduced availabilities has led developers to accelerate their construction schedules. "In the first quarter, six new industrial projects totaling 2.5 million square feet broke ground, bringing the total construction pipeline to 12.9 million square feet in 37 properties. Most notably, Prologis began construction on a 504,428-square-foot speculative development at 58 Station Road in Cranbury."
Northern New Jersey's industrial availability rate improved by 60 basis points quarter-over-quarter, to 7.4 percent, Simon says.
"Build-to-suit projects added to the inventory – including facilities occupied by Driscoll Food, FedEx, Pilot Freight Systems and SeaFrigo – contributed to 2.7 million square feet of positive absorption," he says. "Northern New Jersey leasing activity totaled 3.5 million square feet, down 19.1 percent from fourth-quarter 2016. Tenant demand remains healthy. However, occupiers have had difficulty finding available space for lease that meets their needs. This has delayed some transactions from being completed."
With a steady availability rate of 6.4 percent, Colliers says the state's central submarkets saw 7.9 million square feet of industrial leasing during the first quarter. This included major new commitments by Target (718,219 square feet) and Automann (365,400 square feet), and renewals by LT Apparel Group (610,949 square feet) and XPO Logistics (411,600 square feet). Much of the region's new leasing involved class A properties. "The continued flight-to-quality trend has supported new construction in central New Jersey, with 8.4 million square feet of new development currently underway," says Simon.
OFFICE
Financial services and pharmaceutical tenants accounted for 28 percent of New Jersey's first-quarter office leasing activity. Driving activity were commitments by Unilever (325,000 square feet), Broadridge Financial (156,466 square feet), Bristol-Myers Squibb (108,872 square feet), Tory Burch (92,720 square feet) and KPMG (88,584 square feet). At 2.4 million square feet, however, activity was at its lowest quarterly level since mid-year 2014 and 21 percent below the five-year quarterly average.
"This leasing result and the ongoing return of large blocks of space to the supply stalled positive movement and caused negative net absorption for a second consecutive quarter," says John Obeid, senior director, Tri-State Suburban Research for Colliers. "The top 10 blocks of new available space alone returned 1.1 million square feet to the market. This led to 672,640 square feet of negative absorption and increased the availability rate 30 basis points quarter-over-quarter, to 20.7."
Despite nearly 1.5 million square feet in office leasing, northern New Jersey's negative 504,511 square feet in absorption was the highest quarterly total in over three years. The Hudson Waterfront and Palisades submarkets were particularly hard-hit, due to tenant relocations and consolidations. At $26.89 per square foot, northern New Jersey's asking rent is seeing little movement. "Northern New Jersey rents have deviated less than $2.00 per square foot in any quarter dating back to 2005," Obeid says. "Tenant preference for modern class A space has played a role in this trend, with higher-priced space leaving the supply more rapidly than older offerings."
In Central New Jersey, there was a more modest 168,129 square feet negative net absorption. Leasing activity totaled 959,165 square feet, with much of the activity generated by the Princeton submarket (which saw six out of the top 10 transactions in Central New Jersey).
"Central New Jersey's average asking rent closed the first quarter at $25.82 per square foot, up $1.05 per-square-foot year-over-year," Obeid says. "Notable jumps in asking rents at buildings such as 230 Half Mile Road in Red Bank, 101 Crawfords Corner Road in Holmdel and 331 Newman Springs Road in Red Bank contributed to the increase."