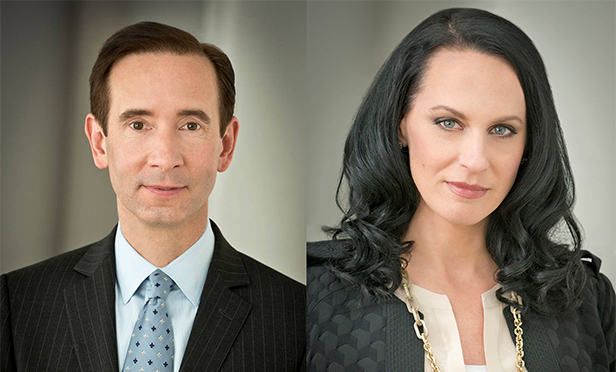 NORTH PLAINFIELD, NJ—Retailers in Levin Management Corporation's 100-property, 14-million-square-foot shopping center portfolio expect a strong holiday season following a generally positive year so far.
Levin released the results of its annual Pre-Holiday Retail Sentiment Survey, which also reflects an ongoing commitment by bricks-and-mortar retail to capitalize on digital opportunities.
For most survey participants, year-to-date sales and shopper traffic have been about the same or better than last year at this time. Notably, the percentage reporting same-or-higher sales (62.4 percent) through late October jumped nearly six percent from the findings in Levin's mid-year 2017 survey and is 2.8 percent higher than the trailing five-year average in Levin's pre-holiday surveys.
"From a ground-level perspective, 2017 has been a positive year for retailers within the LMC portfolio, and the survey findings support our observations," says Matthew K. Harding, president. "Busy shopping center parking lots and more than two dozen new store openings testify that the economy is strengthening, and consumer confidence is rising. In fact, The Conference Board reported that in October consumer confidence registered at its highest level in nearly 17 years. It comes as no surprise, then, that more than three-quarters – 76.9 percent – of our survey participants expect sales to be the same or better than last year's holiday shopping season.
Harding says 41.7 percent of survey respondents plan to add seasonal staff.
"This optimism is reinforced by projections from our industry's largest trade organizations," he says. The National Retail Federation anticipates 2017 holiday retail sales will increase between 3.6 and four percent, a forecast that would meet or exceed last year's growth of 3.6 percent. The International Council of Shopping Centers predicts a 3.8 percent year-over-year growth in retail holiday sales, with 46 percent of shoppers indicating they will spend more this holiday season. The ICSC study also says 91 percent of shoppers plan to shop at bricks-and-mortar stores.
Nearly half (48.7 percent) of Levin survey respondents expect their holiday sales to peak before and during the Thanksgiving/Black Friday weekend.
"Our retailers anticipate consumers will shop early again this year," Harding says. "Interestingly, this is the first time in five years there are four pre-Christmas Saturdays in December, which expands the season and provides an opportunity for additional sales. We look forward to seeing if this changes the dynamics. Analytics firm Shoppertrak expects Saturday, Dec. 23, to be the second-busiest shopping day, after Black Friday."
Levin's survey indicates that retailers will be working to engage customers and enhance in-store experiences during the 2017 holiday season, but technology-centered marketing is playing a key role as bricks-and-mortar stores work to compete in an increasingly digital world.
More than half (52.3 percent) of respondents who use tech-centered marketing tools say those efforts boosted holiday sales in past years, so most say they will employ the same amount or more technology-centered marketing for the 2017 holiday season.
Email remains the favorite avenue for reaching customers outside the store, used by 80.2 percent of survey respondents who employ tech-marketing tools, with social media/social marketing coming in second at 73.7 percent. Other notable categories include text messaging (32.4 percent), and banner or other internet advertising (29.8 percent).
"There is no doubt today's consumers are influenced by information they receive digitally," says Melissa Sievwright, Levin's vice president of marketing. "In fact, some of the latest research is turning out incredible numbers. ICSC's Holiday Shopping Intentions Survey found 85 percent of shoppers will research products online before making in-store purchases, and nine of 10 will visit retailer websites or apps to get product information."
The need to engage customers digitally does not end when they enter a store, and Levin retailers are providing a variety of tech-centered incentives and conveniences this holiday season, Sievwright says.
In fact, of Levin survey respondents who are employing tech-centered marketing tools, 75.8 percent offer digital coupons, discounts and/or loyalty points; 37.2 percent provide in-store, online ordering (with free shipping) for out-of-stock items; and 34.6 percent have an option to pre-order items online for in-store pick up. Other popular conveniences offered include free Wi-Fi (29 percent) and electronic receipts (28.6 percent).
"Shoppers today use their mobile devices in-store to access coupons, check availabilities and compare prices – so offering digital incentives and strong Wi-Fi signals is smart practice," Sievwright says. "We also know consumers who buy online and pick up in-store often make additional purchases during their visit. We are encouraged by our survey's indication of strong coordination between our tenants' physical stores and online counterparts."
The Levin survey shows nearly one-third (32.7 percent) of respondents plan to try something new this year to enhance their customers' in-store holiday shopping experiences. And while some tie to tech-centered marketing, many others take advantage of aspects of the physical store environment that cannot be duplicated online.
"Our tenants recognize that consumers want more out of the shopping experience than simply purchasing gifts," Sievwright says. "In addition to traditional sales and specials, we are seeing everything from in-store fashion shows, performances and demos, to CPR classes and fundraisers for local charities. The survey also revealed a strong emphasis on enhanced customer service – the cornerstone of successful retail."
Levin's next Retail Sentiment surveys will be conducted in January, gauging retailers' outlooks for 2018, and in May, exploring year-to-date performance and technology issues.