Here is a roundup of recent deals, leases, executive moves, and other news from the past week.
Deal Tracker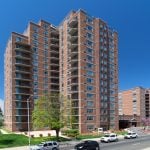 STAMFORD, CT—Eastern Union Funding has arranged financing of $55.2 million for a private New Jersey-based investment group in support of its acquisition of The Wescott, a 261-unit Class-A apartment community located in Stamford, CT. David Singer, senior vice president at Eastern Union Funding, arranged the seven-year loan through Greystone at an interest rate of 3.564 percent. The total sale price was $67 million. The seller was TH Real Estate (an affiliate of Nuveen, a TIAA company).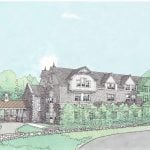 SOUTHPORT, CT—Maplewood Senior Living has broken ground for its newest Connecticut community, Maplewood at Southport. Maplewood at Southport will be a 93,000 square-foot building surrounded by 10 acres of natural landscape with beautiful gardens and walking paths for residents to enjoy as part of the total 27-acre land trust plot purchased by Maplewood to develop. The community will consist of 98 apartments and offer assisted living and memory care services for residents while providing a vibrant community with beautiful amenities and services.
BOSTON, MA—Cushman & Wakefield Senior Housing Capital Markets Group, advising Capitol Seniors Housing, has arranged the sale of Fremont Hills, a 97-unit assisted living and memory care community located in Fremont, California. The community was acquired by a joint venture between Kayne Anderson Real Estate Advisors and Watermark Communities. Watermark Communities will operate the community. Originally built in 2004, Fremont Hills features 76 assisted living units and 21 memory care units in a three-story purpose-built building on the face of the Nile Hills immediately to its east. The community has been fully occupied since 2015. The 63,000-square-foot community features recently renovated outdoor spaces and spacious interior common areas. The Cushman & Wakefield team involved in the transaction include executive managing director Richard Swartz, executive director Jay Wagner, senior director Aaron Rosenzweig and associate Alex Petrosian.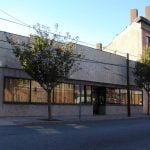 HACKENSACK, NJ—NAI James E. Hanson has brokered the lease for 2,600 square feet of office and retail space for Roll Star, a Brazilian Jiu Jitsu academy, at 151 Hudson Street in Hackensack, NJ. NAI Hanson's Anthony Cassano represented the landlord, Walter Siegordner, and the tenant in the transaction.
MOUNT VERNON, NY—The Cole Schotz law firm represented Alexander Developer Group in its joint venture with the Bluestone Organization and JP Morgan Asset Management for the development of an approximately $95 million mixed-use retail and residential project in Mount Vernon, NY. The project will consist of a 16-story building with 249 residential units and approximately 11,324 net rentable square feet of first-floor retail space and a renovated 4-story structure parking garage. The firm also represented the joint venture on an approximately $59 million loan transaction with Santander Bank and People's United Bank for the construction of the project. The Cole Schotz team consisted of partners Rab N. Nalavala and Roger Iorio, special counsel Stuart Rosen, associates Danielle Pasquariello and Samantha Epstein and paralegal Basira Miah.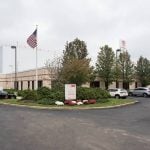 STOUGHTON, MA—Calare Properties has completed the sale of 301 Page Street in Stoughton, MA for $12 million. Built in 2004 as the corporate headquarters, retail and distribution space for long-term tenant Boston Interiors, the 119,000 square-foot class-A property features 36-foot high ceilings, a rare offering in Greater Boston's industrial market. Calare purchased the asset in an off-market transaction in April of 2016.
NEWTOWN SQUARE, PA—The Henderson Group has acquired five buildings of professional space encompassing 250,000 square feet in Newtown Square, PA from Brandywine REIT. Jones Lang LaSalle brokered the $42 million deal. All five properties are located on Campus Boulevard at the intersection of West Chester Pike and Route 252 in Newtown Square. All but one of the buildings, 17 Campus Boulevard, are currently occupied. Henderson will actively pursue new tenants to lease the two-story, 50,000 square foot space, which is ideal for financial services, professional services and healthcare companies.
Notables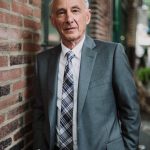 MADISON, NJ—Peter C. Rothberg, an associate broker with the Rothberg Dubrow team in Philadelphia, has been named to the new advisory board for 2018-2019 for Coldwell Banker Commercial NRT. This advisory board comprises a select group of CBC NRT top-producing agents nationwide and was created to provide a forum for the exchange of ideas between Coldwell Banker Commercial NRT associates and national co-directors, Karl "Dee" Maret, CCIM and Tom Hershey. Rothberg will be the 2018-19 Advisory Board member for the Northeast region, representing Pennsylvania, New Jersey, New York, Connecticut and Massachusetts.
PHILADELPHIA, PA—Pennrose Management Company has earned the Accredited Management Organization designation from the Institute of Real Estate management, an affiliate of the National Association of Realtors. The AMO accreditation is the only one in the industry that recognizes excellence among real estate management firms. Companies that earn it must demonstrate the highest standards in professional service, financial stability and accountability, and have a Certified Property Manager directing and supervising the real estate management team. In addition, AMO firms must abide by the rigorous AMO Code of Professional Ethics that is strictly enforced by the Institute.