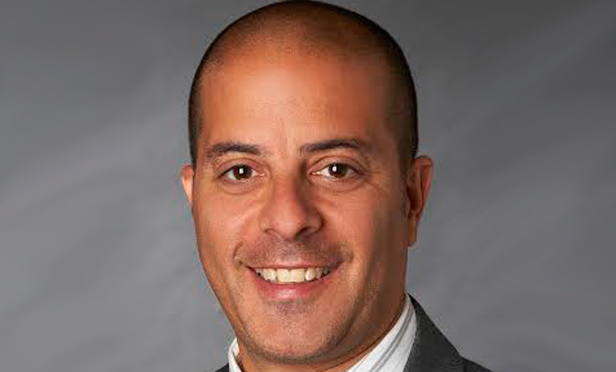 CHICAGO—Nothing's foolproof, as Marc Imrem, managing director of Transwestern's national net lease and sale leaseback group, readily admits. Still he likes the stability of the market he oversees, as long as investors place their bets with eyes wide open.
"Market conditions are good," says Imrem. He builds on comments from a recent video interview taken at RECon 2017, available at the end of this story. "But buyers are cautious. They've seen spaces vacated and they're hearing about the bankruptcies." That caution was inflated (excuse the pun) by the rise in interest rates, "although they've leveled off," he says.
And of course, talk of tax reform has also slowed the hand of many investors. But not all. "It may actually help momentum in the short term as people execute their trades before 1031s become an issue," he suggests.
Given the cloudy tea leaves, can Imrem pinpoint any surefire bets in net lease? "I'd avoid the term 'surefire,'" he says, "but there are suggestions we would make to our investors, suggestions such as a focus on the service industries. Such tenants as auto repair and even auto parts, where you can get expert advice, are somewhat Amazon-proof." These, as well as quick-service restaurants, proved themselves fairly recession-resistant during the last economic go-round.
Cellular-phone stores and fitness centers are also fan favorites, the first because, although you can buy the unit online, "it comes with a subscription service," he explains, "so the companies that are sponsoring those stores are making money. Plus the phones are somewhat captive to those companies, so we like those."
There is a drawback to these, he notes, in that they tend to be double-net, "with the structure on the landlord. However, there's a subset of net lease investors who would invest in those."
He likes fitness centers not only because it's still a growing trend but also because it's becoming highly specialized. "People are coming out of their basement gyms because the equipment is becoming more specialized, with treadmills and stair climbers and such." If there are types to avoid, Imrem says stay clear of banks and electronics, both highly volatile markets right now.
With the right tenant, net lease is somewhat insulated from economic shock. That's "somewhat."
"It does have advantages," Imrem says. "These free-standing service uses are insulated for the reasons we just discussed. And if one has a lease long enough to run through the eventual downturn, it should be viable when we come out the other side." Malls and shopping centers, on the other hand, tend to lean more toward shorter terms, running the risk of "losing cash flow as those leases turn in a recession.
"So we advise our clients to go for deals that are longer out," he explains. "That and purchasing as a discount to intrinsic value. When rent is very low compared to surrounding properties, we can suggest buying a shorter term lease."
Geographically, Imrem likes the Sunbelt and the tax-free states but doesn't focus so much on areas of the nation as much as on local, vibrant locations with a good mix of uses and nearby transportation. "If we had a best-case scenario, it would be in one of those locations with increasing population and good incomes with below-market rent and long leases. If you have all those things, the credit isn't as important."
Overall, Imrem is optimistic about the nature and direction of the net lease market. No, he wouldn't be surprised if more bad retail news rolled off the presses or if interest rates took another uptick. But he remains unfazed. "If people stick to what we talked about," he concludes, "they'll be okay."