SAN ANTONIO—As healthcare practitioners continue to move operations to retail locations, they open themselves up to a new world of leasing concerns. But as 'Licia Shreves , senior associate with Transwestern's healthcare advisory services group, notes, "an understanding of both the healthcare industry and intricacies within the retail sector can ease the transition and avoid common pitfalls." She writes about those pitfalls in this EXCLUSIVE commentary from GlobeSt.com.
The views expressed are the author's own.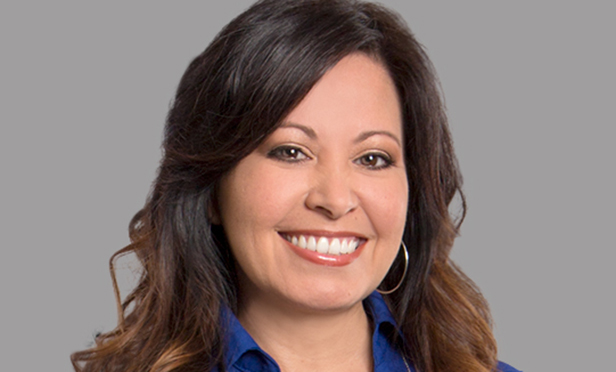 Primary care providers and other medical tenants are moving in ever-increasing numbers from medical office buildings into retail properties. Family practitioners, internists, allergists, dermatologists and other specialists often find that space in a neighborhood shopping center can be an excellent venue for performing common procedures in an office setting, closer to patient populations and with more convenient accessibility and parking.
This shift from traditional medical office space to retail poses special considerations for medical tenants, however, and that can create unpleasant surprises for tenants who are unfamiliar with retail leasing. An understanding of both the healthcare industry and intricacies within the retail sector can ease the transition and avoid common pitfalls.
Here are just a few examples of the differences medical users encounter when exploring retail real estate for the first time.
Improvement allowances often fall short. The buildout cost to create a typical retail showroom is a fraction of the sums some healthcare providers must pay to finish out their spaces, often involving the installation of heavy diagnostic equipment, surgical rooms and other specialized enclosures. Given that the landlord's contribution will be in line with the more modest cost of building out a store, medical tenants should be prepared to pay the additional up-front cost to complete their space.
Expect fewer services. A shopping center may provide parking lot lighting and landscape maintenance, but a retail tenant is usually responsible for other services they may have grown accustomed to receiving in an office property. The tenant must make its own arrangements for regular housekeeping and cleaning up the occasional spill, for example. In most cases, the tenant is also responsible for any repairs required within its four walls, including plumbing, mechanical and electrical fixes. Expect little or no security from the landlord; that is usually left to the tenant to provide.
Consider neighboring tenants. Medical office building leases usually restrict tenancy to healthcare providers and may preclude leases to healthcare systems that would compete with existing tenants for patients. Because building occupants share a focus on patient care, most of those properties also preserve a professional atmosphere.
By contrast, the retail environment can run the gamut from sedate to chaotic, depending on the stores and clientele on the property. For example, the noise from a children's event center, an apparel store with loud music or a lively restaurant with outdoor seating next to the healthcare provider may disturb ill or infirm patients as they navigate the parking lot and common areas. Because retail tenants have few protections or control regarding the tenant mix, it is important to select a property with an atmosphere conducive to a medical practice.
Deciphering leases may be complicated. The variety of lease structures used in retail can be confusing and difficult to compare without expertise. And while most leases include some method of conveying building operating expenses to tenants in addition to the base rent, the way those expenses are calculated and passed through can vary significantly. Seek out a tenant representative who will ask the right questions to clarify the healthcare tenant's occupancy cost.