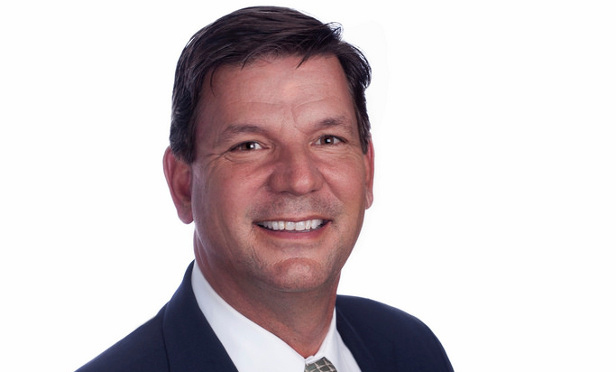 SOUTHERN CALIFORNIA—President-elect Trump's pro-business, less-regulation stance should be good for business, but interference with trade agreements like NAFTA and TPP could set the Southern California industrial sector back, Voit Real Estate Services SVP Randy LaChance tells GlobeSt.com. We spoke with LaChance from the firm's San Diego office and VP Juan Gutierrez from the firm's Inland Empire office about the major issues concerning the industrial sector in this market, their expectations for the year ahead and their views of Trump's impact on the market.
GlobeSt.com: What do you see as the major issues concerning the SoCal industrial sector?
LaChance: First, I need to clarify that when I'm talking about industrial, I'm referring strictly to warehousing, distribution and manufacturing space—true industrial. Some people define flex or R&D as industrial, but that's a different market.
The true industrial sector has single-digit vacancies in just about every market across Southern California. This tightening of the market happened very slowly; it's something the economy struggled with since 2008 but finally got traction in the last 18 months and has turned from a tenant's market to a landlord's market. After the "great recession" had a slow-growth economy with double-digit vacancies in these markets, so it took a long time to absorb this space, but now Landlords can push rents across all markets.
The major issues now are a lack of space, supply and land. Most of the land has been built out. The exceptions are North and South for San Diego and the Inland Empire for L.A. and Orange County. So, you have a very supply-constrained market, topped with the shrinking of available land because some of it is also being converted to multifamily use—there's a big demand for rezoning of industrial land because there's not enough housing. The other issues are that 10-year T-bills jumped up 33%, which will have an impact on underwriting and businesses buying their own buildings.
Another issue is the passing of Prop 64 in California, which allows for the sale and manufacturing of recreational marijuana. In Colorado, Washington and Oregon, this had a huge impact on the industrial markets. It will take time to see where they will allow the production and sale of it in California, but it will introduce a whole new type of demand on industrial, which will be interesting.
On top of that, Amazon is leasing warehouses to do same-day deliveries. Brick-and-mortar retail will likely get hurt, but industrial will likely benefit. As the Internet segment of retail continues to grow, those businesses providing the last leg of distribution will create positive demand on industrial.
Gutierrez: We are seeing our vacancy rates hit all-time lows, and our lease rates and sales have blown through pre-recession peaks. Buyers and tenants have limited options, and sellers and landlords are continuing to push rents and sales prices.
Companies are having to embrace the growing trend of e-commerce in order to compete with the likes of Amazon and Walmart. Companies are addressing this with improved methods distribution and distribution centers that employ more people than they have in the past. Industrial markets in Los Angeles and Orange County are mostly built out and out of developable land. In addition, L.A. and Orange County actually have declining industrial bases (due to re-use) which has forced many companies to move out to the Inland Empire. This is a loss for L.A and OC, but it has certainly benefitted the Inland Empire region.
GlobeSt.com: How do you expect these issues to fare in the year ahead?
LaChance: Where there is still land available, we will see spec development and build-to-suits increase, as well as strong rent growth. There will be newer, better, higher-quality warehouse buildings being developed. The industrial market in San Diego is growing, and a lot of it is spec.
Gutierrez: Lack of land for development will limit the supply of new buildings, and we foresee that rents and sales prices will continue to increase. With respect to e-commerce, we are barely in the beginning of this growing trend, and I do believe that every retailer will have to adopt same-day delivery or run the risk of becoming obsolete.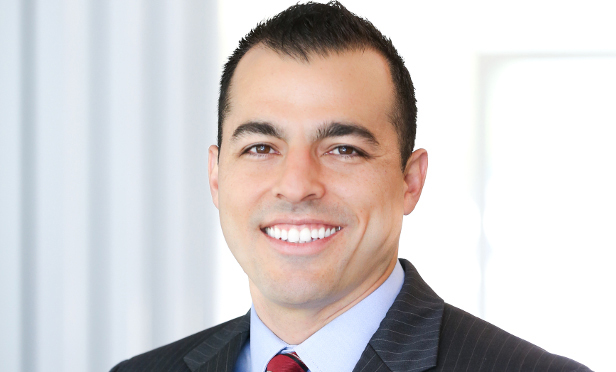 GlobeSt.com: How do you anticipate Donald Trump's presidency will affect this sector?
LaChance: His pro-business and less-regulation stance should be good for business, but his trade-agreement stance may cause issues. A major change to the trade agreements as he's suggested on the campaign could be substantial for South San Diego, which has a lot to do with NAFTA. The area is home to businesses that manufacture in Mexico and distribute out of San Diego. If he breaks up that trade agreement, those companies may move their manufacturing to other low cost labor markets. A similar situation could happen with the Trans-Pacific Partnership—there's so much business in L.A. and the Inland Empire that's driven by the ports. It's up for discussion where this will go, but these are issues on which we're keeping an eye. On the other hand, the Trump presidency has extended the life of this real estate cycle and encouraged new optimism for this industry; I see it in companies' business plans. Of course, the other issue is rising interest rates and will they stay that high? We've already seen the largest interest-rate increase in 10 years. Are we in for inflation? I'm not sure if we're in that position. But post-election, we have seen an increase in interest rates that will affect investment values and owner/users.
Trump says a lot of things; let's see what he actually implements. It could be positive, and it could be negative with regard to the trade agreements; it depends how they will lay out.
Gutierrez: Many things have been said about what the new president will and will not do, but no one really knows for sure. I do think that he will be successful in lowering the corporate tax rate and allowing businesses to repatriate funds that are currently sitting overseas. This should lead to growth in certain sectors since corporate America will likely reinvest that capital back into the economy to create new jobs, which should lead to growth for the US economy.
He has also insinuated that it is his intention to impose large tariffs on imported goods, in particular those coming from China. China is a manufacturing hub, and the intent would be to bring those jobs back to the United States. This is great in concept, but keep in mind that that will more than likely lead to a higher cost of goods for the US consumer.
In addition, the Southern California industrial sector has been one of the main beneficiaries of international trade. The majority of the warehouses that you see throughout the region are filled with goods that come from Asia through the Ports of L.A./Long Beach. Any disruption that these trade wars may cause will certainly have a negative impact on the Southern California industrial sector.
GlobeSt.com: What else should our readers know about SoCal's industrial sector looking ahead?
LaChance: The market is strong, with no major hurdles except for supply constraint, which will probably increase even more in the fourth quarter of 2017. With single-digit vacancies and good tenant demand, 2017 looks to be a good year. Prop 64 could cause strong tenant demand by the fourth quarter as the cities figure out where the growers and processors should be located. Gutierrez: There is a lot of optimism in the industrial sector, and barring some sort of Black Swan event, most believe that this will continue. We expect that we will see continued rental growth since the majority of the markets are supply constrained. It is amazing what I have seen occur in the last 10 years—I now tell clients that I consider the Western Inland Empire as an infill market. The demand and growth that we have seen during this current cycle are unbelievable.