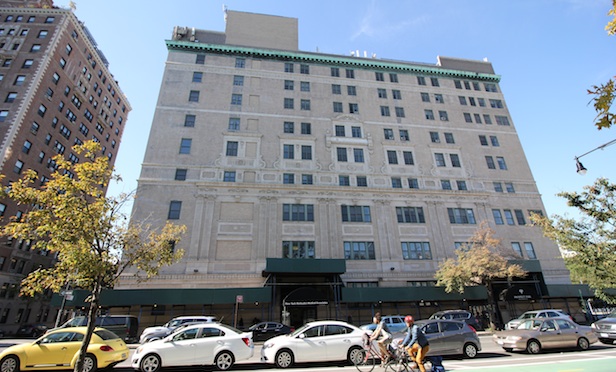 NEW YORK CITY—Sugar Hill Capital Partners secured a $97 million construction loan and a $30 million mezzanine loan from Mack Real Estate Credit Strategies for One Prospect Park West in Brooklyn.
Previously, a senior assisted-living facility, the nine-floor, 169,410 square-foot property was acquired vacant in October 2016 for $84 million by Sugar Hill to develop into a luxury residential building as reported in GlobeSt.com.
In May 2014, the residents of the facility that was called the Prospect Park Residence sued the New York State Department of Health and the property owner Haysha Deitsch, to prevent the senior home's closure. The complaint had alleged that the shut-down of the facility had been announced unexpectedly giving tenants 90 days to move. This included aging residents, some with Alzheimer's, Parkinson's or other diseases, according to The New York Times.
The residents and their families said that Deitsch planned to sell the building to a real estate developer to convert into luxury apartments. Deitsch's spokesperson had responded that with rising taxes, maintenance costs and required upgrades costing more than $2 million, the building had become too expensive to operate.
The paper reported in June 2016, after two years of litigation, five holdout tenants, ranging in ages from 91 to 101, settled for $3.5 million. They agreed to leave the seniors' home by the end of the summer 2016.
Built in 1931, the iconic Park Slope building is the largest building on Prospect Park West, overlooking Prospect Park and Grand Army Plaza.
The Commercial Observer reported that the developer plans to "restore the building to its former grandeur." The paper noted Median's team comprising Ronnie Levine, Shamir Seidman and Ben Jacobs negotiated the $127 million loan, and that Meridian had also arranged the acquisition financing in 2016, which had been provided by LoanCore Capital.
Kasowitz Benson Torres attorneys led by Douglas Heitner, and including David Szeker, Jessica Wald and Christy Mazzola represented Sugar Hill. Stroock & Strook & Lavan represented Mack Real Estate.
"We've worked on this site since 2015 on the acquisition and various financings. I'm happy to see the project in such a great place having secured solid financing," Heitner tells GlobeSt.com. "This upgrade will be a benefit to the neighborhood."