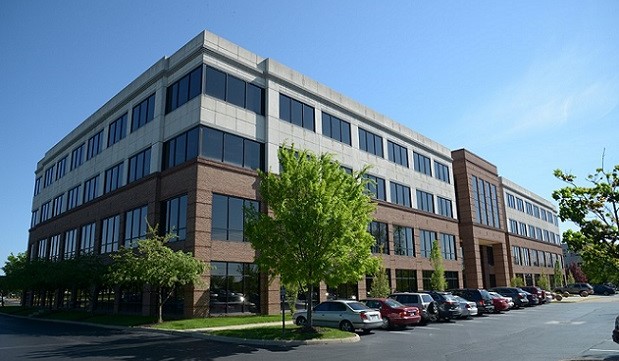 COLUMBUS—Group RMC Corp. has recently purchased a number of significant value-add office portfolios in the Midwest, and it just picked up one of the largest ever sold in the Columbus metro area. The New York-based firm bought a seven-building, 1.1-million-square-foot portfolio in suburban Dublin from Blackstone for $77 million.
Patrick Arangio and Jack Howard of CBRE's Midtown Manhattan office arranged the sale on behalf of Blackstone. Donald Roberts and Philip Pelok of CBRE's Columbus office provided local market expertise and transactional assistance.
The downtown has attracted a good deal of investment lately due to the city's revival of the riverfront, but suburbs such as Dublin have also maintained momentum. The suburban market as a whole had 284,832 square feet of positive net absorption in the fourth quarter of 2016, according to a CBRE report. And at $20.71 per square foot, Dublin has, with the exception of Easton, the highest direct average asking lease rate in the suburbs.
"This is a relatively tight market with good leasing velocity," Arangio tells GlobeSt.com. Furthermore, "the area is a bastion of Fortune 500 companies." Thirty-seven percent of this portfolio's rent roll is investment grade, with well-known tenants such as Cardinal Health, NY Life, Allstate Insurance, Hewlett Packard, MassMutual, and Xerox.
And over the past 12 months, the properties included in the portfolio have executed 16 leases totaling nearly 200,000 square feet.
The properties included in the transaction are:
· Atrium II, North & South, 5475 and 5455 Rings Rd.; 291,445 square feet
· Parkwood Place, 6000 Parkwood Pl.; 158,044 square feet
· Emerald III, 6500 Emerald Pkwy.; 128,280 square feet
· Blazer I & II, 5550 & 5600 Blazer Pkwy.; 156,848 square feet
· Parkwood II, 5900 Parkwood Pl.; 164,900 square feet
· 5515 Parkcenter Circle; 117,003 square feet
· 5555 Parkcenter Circle; 84,167 square feet
"This transaction was truly a win for both sides," adds Arangio."The buyer has a unique opportunity to capitalize on the portfolio's strategic scale and location within the competitive Dublin submarket, while taking advantage of the excellent leasing velocity."
The portfolio has both class A and class B office buildings. Constructed between 1991 and 2002, the multi-story, multi-tenanted buildings have been institutionally maintained and tenants occupy 76% of the space. Market rates in Dublin are steadily increasing, and with steady rollover occurring over the next three years, there is ample opportunity to attract or renew tenants at increasing market levels.